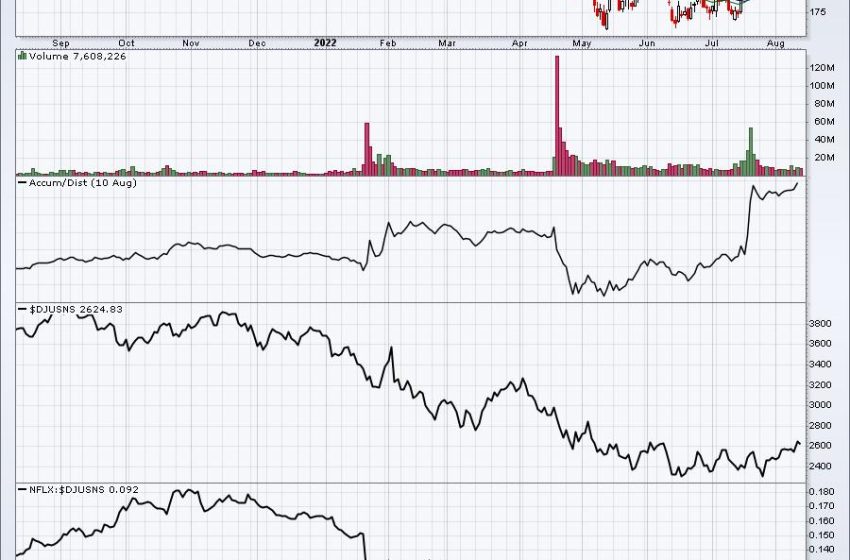 This One Would Make A Great Short Candidate
I'm very much in the bullish camp and have been for weeks now. However, there are isolated situations where I'd consider a short position. Netflix (NFLX) is on that list. I believe the reward to risk is set up beautifully right now on NFLX. Remember the horrid earnings report back in April? NFLX had closed at 348.61 just moments before the shocking earnings news. NFLX gapped down the next morning to 245.20. After a continuing selloff that saw NFLX reach a low of 162.71 on May 12th, NFLX has been on the mend. It consolidated for two more months before finally rallying with the overall stock market since mid-July. Today, it hit an intraday high of 251.62, but hasn't been able to hold what would be a very important breakout. Also, volume isn't at a level that I'd look for on a confirmed breakout. If NFLX can make this breakout, I'd let the short position go with a very small loss. Otherwise, I'd look for a minimum of a 20-day EMA test, currently at 221.87 and rising:
We do have options expiration next Friday and there are a TON of growth stocks that could be vulnerable between now and then. Market makers are likely to have financial incentive to drive stock prices lower in the very short-term (next 1-2 weeks) and we've enjoyed a stellar run and are due for a pullback.
On Saturday, August 27th at 10:00am ET, I'll be hosting an event to discuss where U.S. equities are heading into the end of the year. It's a FREE event and should be highly educational. You do need to reserve a seat, however, in order to attend. CLICK HERE for more information and to register for this HUGE upcoming event!
Happy trading!
Tom