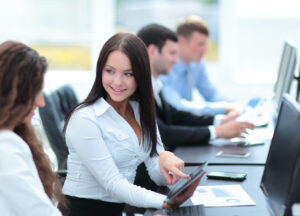 NatWest Group launches Peppy menopause support to employees
NatWest Group has launched menopause support via health app Peppy to their employees, and their partners, in the UK, Jersey, Guernsey, Isle of Man and Republic of Ireland.
They also have plans to launch Peppy globally in the near future. NatWest Group has over 39,000 employees working in the UK and Ireland who will be able to access the service, which includes approximately 6,400 females between the ages of 45-55 – making up a significant proportion of their workforce.
The organisation is offering menopause support as part of their commitment to championing the potential of all their colleagues, empowering them through every life stage, offering the support they need to reach their goals, whatever they are.
As part of the Peppy service, NatWest Group employees will have access to expert, human-led support from specialist menopause practitioners. This includes consultations, one-to-one chat and group chat, along with access to articles, video and audio content, events and webinars.
The support includes impartial, empathetic help in understanding menopause and managing symptoms through treatment and lifestyle. It also covers support for wider health and wellbeing, including nutrition, fitness and mental health.
Sharon Midwinter, Benefits & Wellbeing Lead, NatWest Group said, 'Offering access to specialist menopause support to our colleagues at this important life stage is going to make a real and tangible difference to them. This support is perfectly aligned with our approach to give our workforce the most relevant and appropriate support that they need.'
Mridula Pore, CEO and Co-Founder, Peppy said: 'It's great to see an organisation such as NatWest Group take menopause support seriously. Looking after people during this life stage helps companies recruit and retain this important demographic, and that's great for business, the economy and, most of all, those at the receiving end of the support.'
Read more:
NatWest Group launches Peppy menopause support to employees