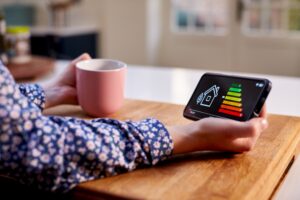 Energy could be rationed 'for years'
Europe faces years of energy rationing without Russian gas, the boss of Shell has warned. Ben van Beurden said it was a "fantasy" to think that Europe's energy crisis would be resolved soon and he warned that if Moscow were to cut off all supplies, life would be "very hard".
"I do not think this crisis is going to be limited to just one winter," the chief executive of Europe's biggest oil and gas group said yesterday.
Van Beurden said it "may well be that we have a number of winters where we have to somehow find solutions through efficiency savings, through rationing and through a very quick build-out of alternatives," such as gas imports from elsewhere and developing non-gas energy sources.
"That this is going to somehow be easy, or over, is a fantasy we should put aside," he told a press conference in Norway, according to Montel, an energy news site.
The comments are among the bleakest yet from the Shell chief, who has warned repeatedly of a "really tough" winter and of the potential for rationing if all gas was cut off by Russia, which normally provides about 40 per cent of European supplies.
EU leaders have drawn up plans to voluntarily curtail gas usage by 15 per cent, with the potential for rationing to become mandatory in an emergency. Britain has done little to encourage lower consumption, beyond leaving consumers exposed to soaring prices that will leave many unable to afford their normal energy usage.
Wholesale gas prices have hit record highs across Europe and in Britain after Moscow reduced supplies down the Nord Stream pipeline to Germany to a fifth of normal levels, leaving Europe chasing other sources of gas. Gazprom, the Russian state gas group, has said that it will shut down the pipeline for three days from tomorrow for what it describes as maintenance reasons. Traders fear it will not reopen.
Gas prices for Britain for this winter closed on Friday at a record high of 827p per therm, more than 16 times higher than the average prices over the decade pre-crisis. Soaring wholesale gas and power prices have already fed through to record household bills, which are due to increase by 80 per cent to £3,549 a year from October.
Households in poorer parts of Britain are more likely to face bigger increases in their energy bills because they are more likely to live in less efficient homes, Thierry Garnier, the chief executive of Kingfisher, warns today.
Research for the FTSE 100 owner of B&Q and Screwfix shows Wales, the West Midlands and Yorkshire and the Humber, where poverty levels are above average, have the highest proportion of homes with energy efficiency ratings below the government's target level of "C".
The two thirds of UK households whose homes are rated "D" or lower will face an average energy bill increase of £1,730 a year from October, compared with an average £748 annual increase for the one third living in homes at or above the target level, according to analysis by the CEBR economics consultancy.
Read more:
Energy could be rationed 'for years'