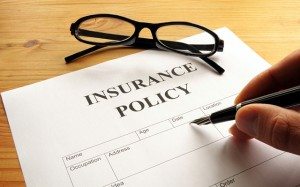 How To Find The Top Commercial Insurance Broker
A big part of being a business owner is ensuring that you are operating your business with the appropriate licenses, certifications, and insurance.
When searching for an insurance broker to help you find the correct policy for your needs, you want to ensure that your coverage is comprehensive, and covers you for the appropriate amount and incidents. Having an insurance broker can help you get the right coverage for the right price.
What is an Insurance Broker
Insurance brokers are different than insurance agents, as insurance brokers work for you, the policyholder, rather than working for a specific insurance agency. Insurance brokers are licensed to sell policies from different companies and can offer different products that will serve their clients. Insurance brokers can search for multiple prices and secure different policies from different companies. Utilizing a Brisbane insurance broker is a way you can search multiple agencies for coverage, rather than contacting different agencies to price shop and get their prices. Your insurance broker will ask you multiple questions to decide which type of products and services you need, and then they will shop around for you and offer you the best options, allowing you to make the final choice that fits your business.
What to look for in an Insurance Broker
When choosing your insurance broker there are a few things you want to consider before choosing the right broker for you. Keep these items in mind when searching for your insurance broker. Ensuring that your broker checks all these boxes will give you the best experience possible and give your business the insurance and peace of mind you are looking for.
Personal or Commercial
While you may already have a chosen insurance broker for your personal needs, you may not be able to utilize the same broker for your business needs. Different brokers will be licensed to sell different products, so your insurance broker may be able to offer you life insurance, health insurance, or car insurance, but may not have the appropriate certifications to deal with business insurance. You can always reach out to your current broker and see if they can offer all services, or are strictly personal or commercial brokers.
Independent Contractor or Brokerage Firm
Certain brokers work for themselves, they maintain their licenses and have working relationships with insurance companies. Then some brokers work for brokerage firms, meaning the company they work for is the one that has relationships with insurance companies. Depending on the broker and the firm, there may be more options for working with a firm rather than an independent broker, so you can always ask how many companies your preferred broker works with to get a sense of their available policies.
Fully Licensed
Ensuring that your broker is fully licensed and has the appropriate certifications to sell insurance is important. Brokers need to maintain the license required of them to conduct business. If your broker's license is expired or suspended then the policies they sell will be null and void. When speaking with your broker, you can ask to see their license and they should provide it without question. If you encounter someone who will not provide you with their license, then that is a huge red flag and you should steer clear of doing business with them.
It is incredibly important that you choose a licensed insurance broker. While it doesn't happen often, there can be shady people who will abscond with your payments and leave you uninsured. You don't want to fall victim to an insurance scam and lose money, or worse be hit with fines for operating your business without the appropriate insurance.
Check Reviews and Ratings
If you are like the majority of people, you will most likely start your search for a broker by using a search engine such as Google to look for the operators in your area. While doing so it is important to check the ratings and reviews of the independent broker or firm that you are going to conduct business with. Choosing a highly rated broker will most likely give you a positive experience, as their customer service is tried and tested with good results. If there are overwhelmingly negative reviews of any broker you are considering, then it is best to choose someone else, to ensure your insurance needs will be met without any hassles or issues.
Checking reviews is one of the easiest ways that you can vet a broker. It only takes a few minutes to run a search and read reviews, so don't pass up this important step when looking for your insurance broker.
Ask Friends and Family for Recommendations
Word of mouth is a great way to find and select your insurance broker. You can also ask for recommendations from your business associates. Your acquaintances will not recommend you, someone, with whom they have had a bad experience, and since they are personally invested in your success they will not recommend someone without truly believing in them. Ask your network about their brokers, and you will most likely come up with some highly rated and professional suggestions.
Utilize the National Insurance Brokers Association
While Google searches work great for finding haircuts and restaurants, you may want to visit a website with more authority when searching for a broker. Checking your local association website will allow you to search through accredited, licensed, and legal brokers. You can also check your preferred broker to ensure they are part of the association if you so choose.
Finding a broker doesn't have to be difficult. With many options available to you for an easy search, you are sure to find a broker that can suit all your needs. From reaching out to your business associates to searching online, you can often find a broker quickly and easily. Checking your brokers' credentials and reviews will give you the peace of mind that you need, to be sure you are putting your insurance needs in the right hands. Following these easy steps and listening to the tips will save you time and hassle when searching for a broker for your commercial insurance needs.
Read more:
How To Find The Top Commercial Insurance Broker