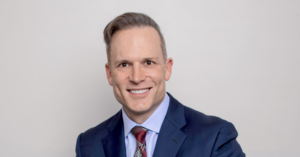 Getting to Know You: Dr. Jon Marashi, Cosmetic Dentist
Jon Marashi grew up with a passion for two things: skateboarding and enabling people to put their best selves on display by helping to craft their smile.
The latter passion would become a reality after being accepted to dental school at New York University.  He graduated from that institution's Aesthetic Dentistry Program with honors. He then completed a one year residency program at Jamaica Hospital Medical Center in Queens, New York City.
Dr. Marashi left New York City in 2004 to move to California and start his first private practice. From the beginning, his innate talent and conscientiousness as a dentist ensured that he put his patients first in every respect, from the execution of the dentistry itself to the design of the office to scheduling and availability for patients. Over the years, he consistently honed his skills as a cosmetic dentist, and as a result, his reputation continued to grow. Dr. Marashi served as the Clinical Program Director at the California Center for Advanced Dental Studies, in which he taught dentists how to become better in cosmetic dentistry.  Eventually, the great work of Dr. Jon Marashi attracted the attention of many Los Angeles-area actors, musicians, athletes, and business executives. He has published several articles in leading cosmetic journals throughout the course of his career, and is currently a member of the American Dental Association, the California Dental Association, the Western Los Angeles Dental Society, and the Academy of Microscope Enhanced Dentistry.
Dr. Marashi is a self-described people person, and he takes great pride in the fact that many of his patients have been with him long enough for him to see their children grow up. His approach to cosmetic dentistry is a combination of artistry and using the best available technology to execute state-of-the-art techniques. This unique combination has drawn attention from numerous magazines such as GQ, Vogue, and Esquire, as well as many others.
Outside of his dental practice, Dr. Jon Marashi is also an entrepreneur. He had a major hand in the design and launch of the M Sonic Luxury Tonic toothbrush in 2019. He also served as the Chief Cosmetic Officer of Byte, an oral healthcare brand that employs the use of vanguard technology to analyze a person's facial symmetry in order to help cosmetic dentists create a personalized smile for them. The company was acquired by Dentsply Sirona in 2020 in a $1 billion dollar deal.
As an active philanthropist, Dr. Jon Marashi has served as a board member for Learning Lab Ventures,  which transforms the lives of many under-privileged children through intensive after-school education and enrichment. He serves on the board of advocates of The Skatepark Project, alongside Tony Hawk, which supports skateboarding by concentrating on the creation of public skateboard parks in low-income communities.
When presented with free time, Dr. Marashi enjoys reading and spending time with his friends and family. At the age of 48, he also still loves to skateboard, hitting the concrete in skateparks around Los Angeles as often as he is able.
What do you currently do at your company?
I've been practicing dentistry for over 20 years, and leveraged that experience to found my own practice where I currently handle all of the day-to-day operations. The majority of what I do in my practice is cosmetic dentistry, which primarily involves improving the appearance of people's smiles.
What was the inspiration behind your business?
There are only two things I've ever wanted to do my whole life: dentistry, and professional skateboarding. That's it. The way the cards fell, I ended up being a professional dentist and an amateur skateboarder, and I think that was the better outcome as far as my career goes. As long as I can remember, I've always loved teeth and smiles. I like working with my hands, and I enjoy the artistry of practicing dentistry. Combine that with my strong lifelong calling toward helping people, and I think my life is really the perfect blend of everything I could have hoped for.
What defines your way of doing business?
It's predicated on two things, really. First and foremost, it's about the quality of the work that I do. There's just no substitute for the goods on the shelf, right? I do an exceptional job of creating the most beautiful and natural smiles, and it just so happens that I've been lucky enough to do so for some of the most talented and famous people in the world. My business consists largely of celebrities: A-list actors, musicians, athletes, and business moguls. It's been an honor and a privilege to have such a high level of trust from so many famous people bestowed upon me.
The second part is the service quotient. People in general want to be well cared for, so it's important that my staff, my office, my team, and I deliver exceptional patient care. At my practice, we have people who come back for years and years, and they become like family to us. It's a wonderful feeling—not just for us, but for the patients, as well—that they can come here and know that we're going to look after their needs. We're able to give our patients the exceptional experience they desire and expect when it comes to working on their smiles.
What keys to being productive can you share?
Being productive really boils down to knowing what your desired outcomes are, being able to effectively prioritize them, and then setting up an efficient plan of action in order to accomplish them. It requires organization and discipline, and most importantly, consistency. It's easy to do something once, but here in my office, we follow the same protocols and procedures and details consistently, every minute of every hour of every day. We maintain our consistency day after day, through weeks, months, and years, and that requires a tremendous amount of discipline and commitment.
How do you measure success?
A mentor of mine once told me that the definition of success is being able to do what you want, when you want, with whom you want. Those words really struck me as something powerful, and in my professional life, I get to do what I want. I get to practice cosmetic dentistry, giving people beautiful smiles and helping them gain confidence. I get to do that for who I want, which happens to be very famous and successful people. And I get to do it when I want, since I get to choose how much I want to work. I'm here every day and I enjoy it every day.
The success that I've had in my business allows me to reap the benefits in my personal time, as well. I have the freedom to do what I want, when I want, and with whom I want. I spend my free time with my family and my friends doing things that are fun and enjoyable, and I'm very grateful for that.
What's the most valuable lesson you've learned through the course of your career?
Raise your standards. You have to hold yourself to a higher standard than anyone else possibly would. If you're able to do that consistently, you'll run into far fewer problems. It's about accountability and what you expect of yourself. If you expect more of yourself than anyone else, things have a tendency to work out just fine.
What advice would you give to others aspiring to succeed in your field?
First, be clear about what your goals are. What success means for one person might be very different from what the next person considers success. Besides that, surround yourself with mentors. I've spent my whole career surrounding myself with people who are smarter and more successful than me, which has allowed me to learn and grow as a person, a businessman, and a clinician.
How would your colleagues describe you?
I think my colleagues would describe me as a very driven person, as well as disciplined, and probably a bit quirky.
How do you maintain a solid work life balance?
I would say that maintaining a work life balance is a challenge at all times. I've spent the bulk of my career not having a great work life balance.  Working that hard got me to the level of success that I was looking for, and that success allowed me to create more balance within my life. Now, I only see patients for so many hours per day, and I make sure I'm sitting at the dinner table every night with my family. I have free time on the weekends now, not just for family, but for friends, as well. I didn't have that in the beginning. My goal was to build this practice up to a certain level of success. It's a balancing act for sure, and there is sacrifice involved with it. Had I spent less time growing and developing the business in earlier years, I don't think I'd be where I am now.
What is one piece of technology that helps you the most in your daily routine?
In the office, we use a piece of practice management software that allows us to see what's going on with every facet of the business. We can see what our schedule looks like, what our business numbers look like, and chart our productivity and collections. We've also got access to detailed analytics, like how many procedures we've done and so forth. This software helps us to really understand what's going on with the business from a numbers perspective.
Who has been a role model to you and why?
Oh, I've had so many role models. Professionally, I think, I can single out my professor from dental school: John Calamia. He's the dentist that is largely credited for being the driving force behind cosmetic dentistry. He was a mentor for me while I was in dental school, and I still keep in touch with him to this day. He's had a huge impact on my career. I've also had role models from the world of skateboarding, including legends like Tony Hawk. And on the inspirational side of things, doing some of the programs that Tony Robbins crafted has been very influential to me.
What is one piece of advice that you have never forgotten?
It kind of goes back to what I said earlier, but success is all about raising your standards. If everything you do is at a really high level, higher than anyone would expect from you, that's when things really start working out. This applies to nearly every aspect of life, personal and professional.
Read more:
Getting to Know You: Dr. Jon Marashi, Cosmetic Dentist