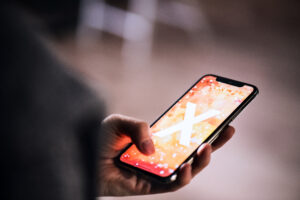 What to Do if You Don't Recognise a Phone Number
Receiving a call from an unknown number can be a bit unsettling.
Nowadays, with the prevalence of nuisance calls and scam calls, we're all pretty wary of answering the phone when we don't know for sure who's calling.
However, ignoring all of these calls could mean you end up missing important messages from friends or places like your GP surgery or your child's school. So, if you get a call from an unknown number and you're wondering 'who called me', here's what you should do.
Use an online database
If you get a call from an unknown number, or even lots of calls from the same number, the best thing to do is search for this phone number on an online database like unknownphone.com. New numbers are being added to this database every day as people report unknown calls, and since users can add comments about their experience with these calls, you can quickly assess the reputation of the number that called you. If the unknown number has lots of comments suggesting it's a scam, then you can simply block the number to prevent them from calling you ever again.
This database also works for text messages from unknown numbers. Remember to never click on a link from a suspicious message – search for the number on the database instead. Again, if the comments suggest it's a scam, you can block the number and delete the message.
Check messages and voicemail
Another tip for dealing with unknown numbers is to check if the caller left a message. Although you may be worried that the call is a scam, it could also potentially be a friend or family member calling from a different number or someone calling from your dentist or GP surgery to remind you of an appointment. If the call is important, it's likely that the caller decided to leave you a voicemail or text message, so make sure you check this to see if you've missed a legitimate call rather than a scam.
Ignore the call
If it's reasonable to assume that a legitimate caller will leave you a message if you don't answer their phone call, then perhaps the best course of action is to ignore all unknown calls in case they're scams. Many people already follow this approach due to being inundated with both marketing calls and scam calls. Overall, ignoring all unknown calls is an easy way to deal with this problem, but be aware that you could miss some legitimate calls too.
Call back
On the other hand, if you can think of a reason why you might be getting a call from an unknown number (e.g., you have a dentist appointment coming up), then you might want to answer the phone anyway or call back after checking the number on an online database. This will ensure that you don't miss any important calls, but you should remain alert to potential scams and remember to never give sensitive information to someone on the phone.
Dealing with unknown calls is a common annoyance, but you can follow these simple tips to help you avoid scammers and only answer legitimate calls.
Read more:
What to Do if You Don't Recognise a Phone Number