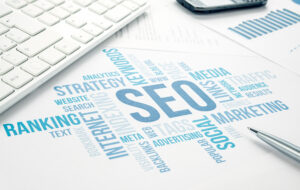 6 White Hat Link Building Techniques to Revive Your SEO 2023
Link building is a great way to increase brand awareness, raise your profile as a thought leader and most importantly, boost your ranking in Google.
However, it's important to do it right.
White hat link building techniques rely on creating backlinks in line with Google Search Central's guidelines.
Conversely, black hat link building is all about creating links in questionable ways in order to trick the search engine algorithms.
For example, paying for links, spamming forums and blogs, or using private blog networks (PBNs). This can backfire in a big way, as Google can give your site a manual penalty, meaning your site won't appear in the search engine results until you put things right.
So, in the fight between white hat vs black hat link building, we always recommend putting your money on the former!
At Bubblegum Search, we're pros when it comes to white hat SEO backlink building.
Our link building experts know it's better to have a handful of well-earned links than backlinks on hundreds of spammy directories with low domain authority.
If you need a white hat SEO techniques list to get you through 2023 and beyond, you're in the right place. Here's our guide to white hat link buildings that will build trust on Google, not suspicion.
And remember, if you need extra help with your white hat link building techniques, you know where we are!
Find unlinked mentions
This is one of the simplest ways to get white hat SEO links, as websites have already mentioned you; you just need to give them a little extra nudge.
Think of it as a warm lead rather than a cold one!
Search the internet for mentions of your brand. An easy way to do this is by typing the following into Google
'Your brand name' -site:yourwebsiteURL
By excluding your website URL, Google won't show where your brand features on your own website, which saves you time.
The next step in the white hat link building journey is to email the websites that have mentioned your brand name, asking if they would be willing to add a link to your website. While not all of them will do it, some will be happy to link to you.
Our top tip – set up a Google Alert for unlinked mentions. That way, if someone mentions your business, you can be straight on the case!
Pitch guest posts on other websites
Guest posts on high-quality websites that are relevant to your niche are great for both parties. They get a cool piece of content, and you get a well-deserved backlink for your efforts.
The first step in white hat SEO backlink building is to find websites and blogs that accept guest posts. You can do this in the following ways:
Look for publishing schedules on websites. Many publications have a document available called 'forward features' which shows what type of posts they are accepting and when
Use Google to look for sites accepting guest posts. For example, you can look for terms including 'submit a guest post,' 'guest post guidelines', and 'accepting guest posts'
Ask around. Befriend journalists, content editors and marketing managers on social media and see if they are accepting posts
See where your competitors have backlinks from guest posts. If a website has accepted a guest post from a competitor, chances are they will accept one from you too!
After you've identified websites that are accepting posts, it's time to pitch an idea to them. Send them an email or call them to introduce yourself and suggest a piece of content.
While it's important to get a backlink, it's also important that your pitch provides value. If you suggest something that is a 500-word sales pitch, you're not likely to get a positive response.
Look at the website or blog's target audience. You want to offer content that informs, educates, or entertains. Once you get sign-off, it's time to write your post and wait for that all-important backlink to come through!
Get featured on podcasts
Podcasts are big news right now, and with good reason. Not only do you get valuable airtime by featuring on a podcast, but you can potentially get a link on the episode page.
Like guest posting, it's important to identify high-quality podcasts to feature on. We recommend searching on Apple and Spotify to find podcasts relevant to your industry. Then listen to the podcast to see what it's all about and, most importantly, if they accept guest speakers.
Next, it's a case of pitching. Some podcasts have submission forms to complete, while others accept emails. Explain who you are, what you want to talk about and why you'd be a good guest.
If all goes well, you'll have a successful podcast episode under your belt, as well as a backlink!
Search for broken links
Companies may link to other websites but over time, there is the risk that these links may break. This is a great opportunity to build your backlink profile and get in other websites' good books.
First, find a website that you'd like to feature on and check for any dead external links. You can do this for free using sites like Broken Link Check.
If you find any broken links, it's time to take action.
Send the relevant website manager an email to let them know that the link on their website points to an error message. When you do this, you can suggest a similar page on your website they can link to instead.
The onus should be on letting them know about the broken link rather than getting them to link to you. However, as we're all busy people, the email recipient will likely be thankful that you've saved them a job!
As an aside, if you do amend URLs on your website, be sure to put a redirect in place. That way, if other companies link to your content, the link on their website stays intact!
Send press releases
Got a good news story to share? You may very well get a backlink out of it!
Sending press releases to news sites and trade publications can result in your story getting published on a relevant high quality website, with an accompanying backlink. Of course, like all the white hat link building techniques in this list, you need to offer something extra special.
Make it easy for journalists to say 'yes' to your pitch. Send a variety of photos to choose from and a boilerplate explaining what your company does. Also, don't forget to chase up your news story regularly – journalists typically receive hundreds of emails daily!
If you're not already using it, Help A Reporter Out (HARO) is a good way to get easy backlinks. Sign up, and you'll receive daily emails from journalists looking for sources and quotes to use in their stories. You typically earn a link to your website for your hard work.
Create content that people want to link to
The final suggestion that we have when it comes to white hat link building online?
Make high-quality content. When you do this, you'll find websites link to you without having to ask.
Moz calls it 10x content – content that is ten times better than the number one result in Google. With 10x content, it's important to do your research and create unique content that not only solves a problem, but elicits an emotional response. Videos, infographics, and interactive tools do very well when it comes to gathering backlinks.
Great content doesn't just help with backlinking. It supports SEO in general too. The longer people stay on your website, the higher your pages will rank as a result.
We hope this guide has helped inspire you when it comes to white hat link building.
Remember that white hat SEO backlink building is all about providing value. If you can offer content and insight that nobody else can, you're onto a winner!
Want to see if link building is the right search engine optimisation strategy for your business?
We offer a free, no-obligation SEO audit & marketing plan that gives you lots of useful insights to grow your search engine rankings. Get in touch today to claim yours.
Read more:
6 White Hat Link Building Techniques to Revive Your SEO 2023