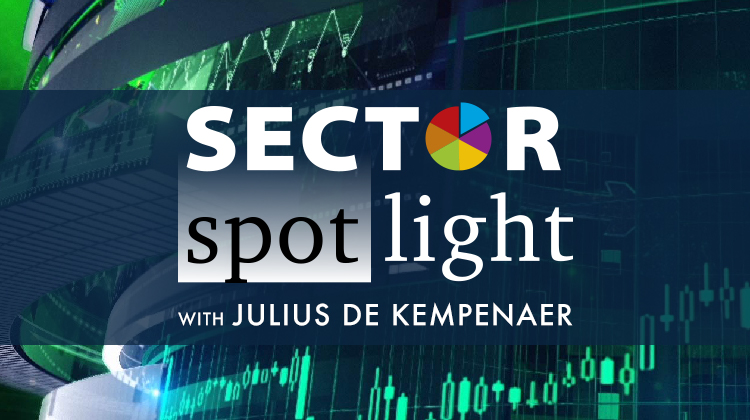 Sector Rotation Back in Line
In this week's edition of StockCharts TV's Sector Spotlight, I review the current rotations for asset classes, where we find continuing strength for the US dollar and fixed-income-related asset classes, while stocks are rotating back to the lagging quadrant. As it is the last Tuesday of the month, the seasonal expectations at sector level are on the menu. The alignment of the actual rotations on the RRG and the theoretical trajectory based on seasonals is not very strong at the moment; there may be a short-term (at best) opportunity in Technology vs. HealthCare, but it is not very strong. Finally, the rotation for the Consumer Discretionary sector, in particular, seems to be getting back to its "expected" trajectory, given the current weakness of the market.
This video was originally broadcast on September 27, 2022. Click anywhere on the Sector Spotlight logo above to view on our dedicated Sector Spotlight page, or click this link to watch on YouTube. You can also check out the video on the StockCharts TV on-demand website StockChartsTV.com, or on the associated app on mobile platforms like iOS and Android, or TV platforms like Roku, Apple TV, Amazon Fire TV and Chromecast.
Sector Spotlight airs weekly on Tuesdays at 10:30-11:00am ET. Past episodes can be found here.
#StaySafe, -Julius