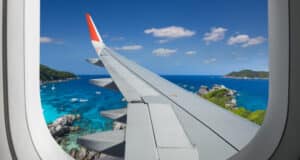 Top 5 Things to Remember When Shipping Parcels Overseas
The ability to send products to other countries is a big selling point for many online shoppers.
We wanted to dig a little deeper into this topic, as it is in everyone's best interest to give ourselves a boost by shipping those goods overseas. Yet not everyone knows how the procedure works or what a CN22 form is, as well as how important it is for international shipping. Let's dive in.
#1 Keep Your Customers Informed
Costs, delivery estimates, and customs regulations by country: You should always take care of the intricacies of international shipping on your website and provide a way for customers to contact you if they have any queries or issues.
Customers should not be startled by unexpected expenses, so ensure you include them all, especially shipping and customs, before clicking "buy" in the shopping cart.
#2 Transparency and Communication
Keeping clients informed of the delivery's status is critical, especially when transporting items across borders. Customers like it when firms keep them updated on their orders and products, such as "We have received your order," "Your delivery is on its way," and the projected delivery date.
The customer's enthusiasm about the upcoming delivery will grow, and they will have an optimistic view of your company. This is especially true for value-added services like hourly delivery forecasts, which are rarely available for international freight.
If you use this approach, your delivery service will be enough to set you apart from the competitors. Especially if you have several digital channels of immediate contact between you and your clients, both sides can pose and get replies to inquiries more efficiently.
#3 Speed
There are millions of products that get delivered around the world in a single night. That's why giving precise delivery dates are becoming increasingly crucial. Usually, a basic shipping procedure might involve between 1 to 3 days, with only complex shippings taking longer – which is understandable.
Any delays, questions, or delivery status updates should be conveyed to the client as soon as possible. Make sure to provide detailed information about the estimated delivery date before the transaction is completed so the consumer knows when to expect the delivery. Even though they are not always essential, express delivery options should be provided.
#4 Returns and Accessibility of the Parcel Service Provider
Returns from overseas are a chronic issue for foreign shipping and online purchasing. In light of this, please pay close attention to the following: How straightforward are the return rules for me, the shipper, and how handy is this arrangement for the customer?
Buyers should not be charged additional fees for returns. Return fees must be clearly stated before the buyer completes the transaction.
#5 Borderless eCommerce?
Ideally, the global reach of the online marketplace will expand even further due to the vast quantity of prospective clients worldwide. However, it is critical to seriously consider international expansion.
Sending to Spain is significantly less complex than shipping to Canada or Brazil. Customs and regulations are handled on a national basis outside of the European Union, with varying degrees of complexity.
Overseas Shipments: What Documents Do You Need?
As was previously said, if this is your first time exporting internationally, the paperwork required to do so might be a significant hassle.
If you're willing to take your time and implement a couple of the recommendations in this thread, you'll have no trouble exporting your goods anywhere around the globe with the correct paperwork.
How should the documentation for an overseas shipment look? Take a look at them now!
Forms CN22 and CN23
To export goods from the European Union, you must fill out form CN22 or CN23. Essential details about the items and products being transported are listed there:
How much does the product cost?
What are the two parties involved in the shipment?
Subjects involved in the shipment.
Customs officials utilize this data to ascertain whether or not import duties will be imposed on transported goods.
You may be wondering what is the difference between CN22 and CN23. The package's worth and weight primarily decide which alternative is preferable. The CN22 paperwork must be used if the cargo is up to 2 kilos and €425 in value.
If the shipment's weight is between 2 and 20 kilos, or if its value is more than €425, then the CN23 must be completed.
Conclusion
Maybe your products will perform even better overseas – you never know until you try shipping them.
That's why we suggest you remember these five tips, given that they've been life-changing for others. Plus, with the proper documentation and mindset, this can be a fresh start for your eCommerce.
Read more:
Top 5 Things to Remember When Shipping Parcels Overseas