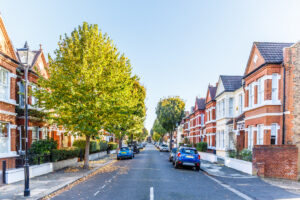 Mortgage bills 'to rise by £5,000 a year'
More than five million families are set to see their annual mortgage payments rise by an average of £5,100 by the end of 2024, a think tank has predicted.
The increase will vary across the country with Londoners hit hardest, paying £8,000 more a year compared with £3,400 extra in Wales, according to the Resolution Foundation.
The forecasts were made before Jeremy Hunt replaced Kwasi Kwarteng as chancellor yesterday and the announcement that the government would raise corporation tax from 19 per cent to 25 per cent in April.
However, a spokesman for the foundation said: "Despite [these] events a massive mortgage cost hike remains on the cards." Its report said: "Higher interest rates will cause problems for a large number of households [and] have significant political ramifications."
It noted that mortgaged households made up a smaller share of those voting Conservative in the 2019 election than they did for the other main political parties. However, close to 40 per cent of voters in red wall seats at the last election were mortgaged homeowners.
Yesterday the average two-year fixed mortgage rate was 6.47 per cent and the average five-year deal 6.29 per cent. On September 23, the day the former chancellor announced £43 billion of tax cuts, the two-year fixed rate was 4.74 per cent and the five-year rate 4.33 per cent. The foundation expects mortgage rates to stabilise at 6 per cent by 2027.
The Bank of England's monetary policy committee is expected to raise the base rate from 2.25 per cent when it meets on November 3, with Huw Pill, the bank's chief economist, predicting a "significant rise". The bank rate is expected to hit 5.5 per cent by the middle of next year. Taking into account all 7.4 million mortgage holders, including those who will not need to remortgage before the end of 2024, the average rise in payments will be £3,500 a year, according to the think tank researchers, varying from £5,500 in London to £2,300 in the northeast.
Mortgage rates are rising around the world as central banks try to tame inflation, fuelled in part by rising energy costs following Russia's war in Ukraine.
"Ordinary working people got wiped out [in terms of disposable income] in April when energy, food and fuel costs all spiked simultaneously," Charlie Lamdin, the founder of BestAgent, a property website, said. "The likely further interest rate hikes are going to be after many low to middle-income people have already sailed through their financial barriers into financial wilderness and bewilderment."
Rebecca Reynolds, 32, who works in communications, rents out the two-bedroom flat she owns while renting a house nearby in southeast London. She is concerned that when her fixed interest-only buy-to-let mortgage comes to an end in February her interest-only mortgage payment of about £500 a month will double or treble as she jumps from a mortgage rate of 2.25 per cent to more than 6 per cent.
"I don't want to pass the rise on to our tenant because we know everyone is struggling but in the same breath we won't be able to pay a higher mortgage and higher rent if our landlord passes the costs down to us," she said.
Lindsay Judge, research director at the Resolution Foundation, said: "With almost half of mortgaged households on course to see their budgets fall by at least 5 per cent from higher payments, the living standards pain from rising interest rates will be widespread."
Read more:
Mortgage bills 'to rise by £5,000 a year'