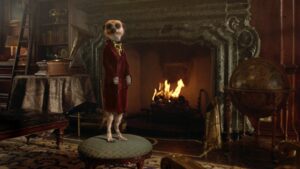 Amazon set to enter insurance comparison marketplace with new Amazon Insurance Store
Meerkats beware: Amazon is trying to hunt you down. The online retailer is entering the home insurance price comparison market, hoping to succeed where Google failed.
The new Amazon Insurance Store will enable customers to search for home insurance from the main Amazon website using three providers initially. It marks only the beginning of a challenge to Go Compare, Moneysupermarket, Confused.com and the meerkats at Comparethemarket. The established players have more than 100 insurers on their books.
Amazon hopes to eventually beat its competitors by seizing on customers' weariness in filling out forms and offering a streamlined version. It claims that many of the questions on home insurance forms — on pets and locks for example — are actually used to sell customers other services and so can be left out. Amazon will also eventually display "claims acceptance rates" for its insurers and reviews after enough data has been collected from new customers.
Amazon has signed up Ageas UK, Co-op, and LV= General Insurance as its three initial insurers, and is trying its hand where Google failed with its Google Compare site, which shut in 2016. Jonathan Feifs, general manager of Amazon's European Payment Products, said: "This initial launch is just the beginning — we'll continue to innovate and make refinements, all with the aim of delighting customers and providing the most convenient shopping experience possible."
The price comparison market appears to be in good health as customers seek to save money where they can in the midst of rising inflation. Moneysupermarket has just reported revenue growth of 33 per cent year-on-year to £101.9 million in the quarter to September.
Rules introduced in January have meant that insurers are not allowed to discount new offers and then increase their premiums over time, known as price-walking. This means that the difference between the renewal price offered and the comparison site price, in theory, will reduce. However, evidence from the car insurance market suggests that prices have gone up despite new protections.
James Daley, managing director of Fairer Finance, a consumer ratings organisation, was sceptical about Amazon's move. "I'm seeing style over substance in the first instance," he said. "Why will they go to Amazon? All Amazon is doing is offering something else that doesn't appear to be massively distinctive. In the short run it is worse, because it has three brands compared to 150 or so you'll get on a comparison site. And I didn't see what it offers was massively better.
"What's needed in this market is better information for customers to understand what they're buying. I'm not sure necessarily does that in any kind of game changing way."
Read more:
Amazon set to enter insurance comparison marketplace with new Amazon Insurance Store