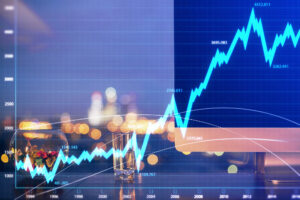 Pound hits highest level since before mini-budget
The pound has hit its highest level since mid-September, as investors welcomed the appointment of Rishi Sunak as prime minister and the dollar fell.
Sterling surged by 1.9% to $1.149 on Tuesday – the highest it has been since before Liz Truss's mini-budget.
Government borrowing costs also fell back to where they were last month, in a boost for Mr Sunak who took over on Tuesday.
Financial markets have been rattled by fears over the economy in recent weeks.
In a speech today, Mr Sunak warned the country faced a "profound economic crisis" with "difficult decisions" ahead.
Experts said the pound's strength was partly a "relief rally" after Mr Sunak was appointed, but also due to the dollar's weakness.
The American currency dropped on Tuesday after data showed slowing US house price growth and a decline in consumer confidence.
"The dollar is losing ground across the board today," Jeremy Stretch, head of FX Strategy at CIBC, told the BBC.
"But there's no doubt there's a relief rally here in terms of apparent stability in the macro-economic picture after Sunak came in."
Last month, sterling plunged to a record low against the dollar and government borrowing costs rose sharply in the aftermath of former Prime Minister Liz Truss's mini-budget.
Investors were spooked after then-Chancellor Kwasi Kwarteng promised major tax cuts without saying how they would be paid for – something Mr Sunak warned about during this summer's Tory leadership contest.
Mr Sunak, a former hedge fund manager, is seen as a safer pair of hands by investors.
On Tuesday, it emerged that new Chancellor Jeremy Hunt – who reversed almost all of Ms Truss's tax cuts in a bid to stabilise the financial markets – had kept his job.
Mr Hunt is scheduled to set out his economic plan on tax and spending on 31 October.
Borrowing costs fall
The mini-budget sparked a run on government bonds that forced the Bank of England to step in as the price of these investments fell and the interest rates – or yields – paid on them jumped.
It spilled over into the mortgage market, where rates have shot up to a 14-year high on two and five-year fixed rate deals.
But on Tuesday, the interest rate on government bonds due to be repaid in 30 years' time dropped to 3.6%, lower than what it was just before the mini-budget.
Meanwhile, the yield on bonds due to be repaid in five years' time, which influences the cost of new five-year fixed rate mortgages, fell to 3.7%.
Read more:
Pound hits highest level since before mini-budget