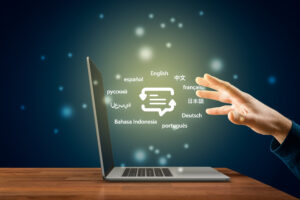 The perfect way to introduce language learning into your business
When it comes to developing a multilingual and diverse workforce, language learning is the perfect addition and should be incorporated into any business strategy.
A lack of fluency can lead to miscommunication and therefore a decline in productivity. Keeping up with the changing times is a great way to improve business processes and upskill employees. Language training for business helps companies to stay ahead of the game and access new knowledge.
What are your business needs?
Depending on what your business needs are, may influence how you introduce language learning into your organisation. What is the size of your company? How many languages do they already speak? Is it a global company? Once you have considered the requirements, a strategy can be formed to implement learning in the best way possible.
What is your goal for corporate language learning?
Do you have a business goal that language learning can help with? What results do you hope to achieve from your employees? Will it impact your overall company goals? No matter what your objectives may be, providing your employees with the tools to learn a new language can offer an abundance of benefits for both them and the business. Understanding your goals and what you want to achieve can help you select the best programme to suit the requirements of your business and workforce. Other critical markers relating to your goals and language may include; efficiency, cultural awareness, engagement, communication and motivation.
What type of learning are you looking for?
There are many ways that language learning can be introduced into your business, but whichever method you choose should reflect your business and employee requirements. There is the option for face-to-face learning, whereby employees can work with a tutor in person. However, nowadays many people prefer the flexibility of remote learning and being able to learn at a time that suits them. This allows staff members to organise their own schedules better and connect with a tutor in their own space, as well as it being more cost-effective for the business.
Tutors help to enhance the learning process by providing enjoyable classes that help to build confidence and accuracy, whilst keeping students engaged. Blended learning offers both tutor-led teaching with remote learning activities. With 1-to-1 learning, lessons can be more personalised to each student and empower them to take control of their learning objectives. Although group lessons are not as personalised,  they do encourage more interaction between each student. Whatever type of learning you are looking for, consider the business and employee requirements to decipher which method will positively impact them the most.
Make employees aware of the benefits
Making employees aware of the benefits of language learning is another way to introduce it into your business. Learning a new language and its culture is a great way to improve cognitive function and train your brain. It helps staff members to challenge themselves and move out of their comfort zone. These skills can also be applied to any activity related to their specific role.
Help employees learn
Creating a positive learning environment and culture within your organisation is one of the key drivers to ensuring that an employee's knowledge and skills are prioritised, along with improving their productivity in the workplace. Supporting continuous learning helps to maximise staff members' potential, which in turn, helps to reach company goals. Not only that but when employees are mentally stimulated, they will become more engaged and retention will therefore be increased.
Once your business has considered all of the above elements, then it's time to introduce language learning and start reaping the benefits.
Read more:
The perfect way to introduce language learning into your business