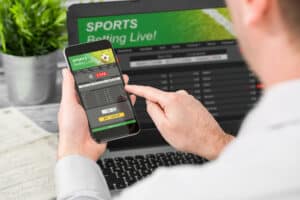 Why Can You Trust New Bookmakers?
Nowadays there are a considerable number of new online bookmakers.
And that is not surprising since the interest in sports betting is snowballing. Very often new betting sites offer good terms and conditions to their customers. So the question is if you can trust these new operators as much as those traditional and old bookmakers that have been providing their services for many years. Let's get deeper into this issue. Hopefully, this article can give you some answers.
Which bookmakers are called new?
Usually, those bookmakers that appeared up to 3 years ago are called new. That is how long it takes them to make an unknown platform a large betting site competing with the already well-known big companies.
As a rule, new platforms offer a vast selection of bonus programmes and good odds. As we mentioned above, often these conditions are much better than on many older betting sites. It provides a basis for healthy competition between new platforms and well-known companies. However, it is worth remembering that new bookmakers will not be able to provide impeccable conditions for cooperation because, in the first few years, such platforms operate at a loss. They have to lower the odds and reduce the number of bonus programmes to earn.
Can you trust new betting sites?
Every bookmaker which wants to operate in the UK must obtain a licence. The platform should be licensed in the local jurisdiction as there is very strict software verification.
Before obtaining a licence, regulators must check:
If there is any criminal record of the owners or shareholders;
The level of protection of personal data;
Protection of transactions;
Authorised capital;
Business plan and more.
New bookmakers must go through the licensing process. Without this, they cannot legally work in the UK. All bookmakers that enter the market must obtain a licence. Otherwise, they will be completely blocked, and the owners of such companies will have problems with the law.
What to look for when choosing a bookmaker?
According to some data, more than 600 online and land-based bookmakers worked in the UK in 2018. However, a few years ago, the country's government created more complex rules to regulate bookmakers. As a result, their number was slightly reduced. However, more and more new platforms appear in the country that fully meet all the requirements.
If you want to find an excellent bookmaker, you need to pay attention to the following points:
Bonus programmes;
Payment systems;
Choice of sports and bets;
Odds;
User reviews.
With the help of bonus programmes bookmakers attract the attention of new users,  and users reduce their level of risk. Bonuses are usually given as Free bets. At the same time, each bookmaker sets special conditions for receiving and using them. Usually, to receive such bonuses, you must make a deposit of a certain amount and/or make qualifying bets.
The more payment systems a bookmaker uses, the better. It allows customers to choose the payment methods they use in everyday life. However, you need to know the amount of commissions and the minimum and maximum limits for depositing and withdrawing money.
Today, there are a considerable number of bookmakers who strive to maximise the number of sports and bets on offer. So, some international platforms make it possible to bet on as many as 40 sports and 150 sports. It appeals to customers who are following unpopular sports. In addition, if earlier you could only bet on your favourite team's victory, today the list of bets is awe-inspiring (in the case of football, we can speak of bets on the outcome of each half, the number of goals scored by one player, and more). The odds for such bets are usually very high because it can be challenging to make a correct prediction.
Separately, it is worth paying attention to the odds since they determine how much you can win if you can make a correct prediction.
Read more:
Why Can You Trust New Bookmakers?