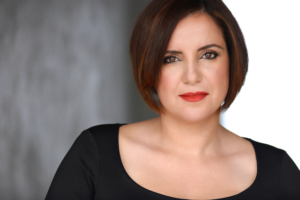 AMIRA & CO Is Proof That Disrupting the Status Quo Sets Your Business Up For Success
Throughout the past few decades, the status quo of business management consulting has been largely uninterrupted.
Even if the "old ways" were not resulting in success or satisfaction for corporate clients, they were all the industry knew. So, the world of business management consulting remained stagnant, with big, traditional firms dominating the field and continuing to drive that stagnation. The playbook put into practice decades ago is still being followed, and any variation from that playbook is often met with skepticism from many within the industry.
It takes forward-thinking innovators to enact change in industries experiencing such torpidity. After working in the industry for 20 years for large consulting firms, Amira elAdawi saw room for significant change. "When I left big consulting, I interviewed clients about what they liked and didn't like about the consulting industry, and the services it provides them," elAdawi says. "I knew I needed to address an unmet need and address it differently."
Amira elAdawi founded AMIRA & CO to address these unmet needs in a new way, shaking up the status quo and taking on "Big Consulting" in the process.
A break from standardization
With her company, elAdawi was focused on getting away from the standardized approach in consulting where the consultant is always the 'smartest one in the room'. "Being the smartest person in the room isn't a sustainable solution," she says, "it's designed to get them to rely on you."
Instead, AMIRA & CO's approach involved partnership and co-creation with her clients. Her ultimate goal is a transformation from within, rendering her clients self-sufficient in their desire for change or within a merger or acquisition. Client teams take active roles in projects and are set up for future success that they themselves drive.
"If you don't have to hire me ever again, then I've succeeded," elAdawi explains. Rather than simply dictating from a standard playbook of solutions, AMIRA & CO guides their clients to create their own solutions actively, so that long after they have left, the clients can continue with a foundation of positive change. "I help clients learn how to solve problems. I create a collective, co-creative solution. I enable them, enhance them, and support them," says elAdawi.
Her transformation approach within her client's organizations is disrupting an industry set in its ways. AMIRA & CO has already been globally lauded for their fresh take on consulting and is now being hailed as one of the industry's top companies, giving the big firms a run for their money.
Disruption that gets people talking
The disruption that elAdawi has brought to the consulting industry has sparked a word-of-mouth campaign that has helped AMIRA & CO scale and thrive. She credits this word-of-mouth with helping her get a foothold in an industry dominated by much bigger — and, often, male-led — firms. When a large client was willing to take a chance on a new approach towards consulting, elAdawi knew it was time to sink or swim.
"I was lucky enough to have a really big client take a chance on me when I was first starting out on my own," elAdawi says. "My approach was a theory at that time — it hadn't been tested yet — but they believed in the approach, and so they supported me in trying it out."
That initial client success led to positive word-of-mouth spreading like wildfire. Although AMIRA & CO is a smaller firm, the superior value it has created and offered to clients has allowed the firm to compete with the industry's larger, well-known firms. This has not been an easy feat, especially since elAdawi has no interest in simply competing on price. "You have to consistently justify the risk of hiring someone outside of the big consulting firms, especially if it's not because "they cost less," she explains.
In bringing the same rigor and dedication of the big firms to her clients, elAdawi has made it abundantly clear what makes her and her firm different from the status quo and. After years in the industry, she knew well what to keep and discard in terms of methodology, approach, and mindset.
AMIRA & CO's approach is indeed innovative and industry-disrupting, but as elAdawi admits, the way she takes on client work also serves her own needs. "I want my work to be hands-on, interesting, and different," says elAdawi. "I would be bored out of my mind if I was doing the same thing over and over again."
Bringing lasting change to any industry historically set in its ways is no easy undertaking, but it is a mission that has been a long time coming for elAdawi. "I always thought the service provided by consultants was essential, valuable, and needed, but I knew there must be a better way to do this," she told Medium. With experience, creativity, and a clear understanding of the industry around her, elAdawi is on the right track to that better way.
Read more:
AMIRA & CO Is Proof That Disrupting the Status Quo Sets Your Business Up For Success