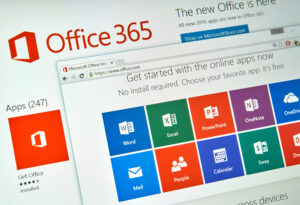 The Long-term Business Success of Migrating to Microsoft 365
Adopting a feature-rich cloud suite with a fully developed ecosystem, such as Microsoft 365, can help companies tap into digital transformation and maximize their gains.
In this post, let's explore the long-term benefits businesses of all sizes and industries can get from migrating to Microsoft 365.
Cost-savings and Well-managed Cloud Spend
Expensive cloud storage plans/licences add up over time for businesses and result in significant digital expenses. Standalone/user-oriented cloud storage services like Box Business are priced premium in the market, and businesses also need to pay separately for add-ons like Zoom and Slack.
However, this is different in Microsoft 365 as it has considerably reasonable business plans. And on top of that, Microsoft 365 offers all the industry-leading apps, such as Outlook and Teams, as default.
Therefore, businesses planning to move from Box to OneDrive and SharePoint Online can benefit from long-term cost savings. Businesses can also spend predictably as Microsoft 365 has a per-user pricing model.
Improved Operational Efficiency
The wide range of industry-leading collaboration features of Microsoft 365, including SharePoint Online syncing, Microsoft Teams integration, and office apps integration, helps improve productivity at the end-user level. And when end-users (employees) and their teams are productive, businesses benefit from a company-wide operational efficiency improvement.
For example, Slack cannot integrate with email, calendar, and cloud storage independently unless it is integrated with a cloud storage service like Dropbox or Box. Contrary to that, Microsoft Teams syncs seamlessly with all Microsoft 365 apps.
The option of syncing Teams with Outlook, Calendar, SharePoint Online, OneDrive, Viva Insights, and Power Automate helps end-users maximize their productivity gains. So essentially, businesses making the switch from Slack to Microsoft Teams help end-users collate and consolidate their communication and collaboration apps/sources.
Improved Cloud-based Work Culture
Although work culture in a cloud-based environment may seem intangible, it plays an integral role in fostering relations between users and their teams. Compared to industry-leading cloud suites such as Google Workspace, Microsoft 365 offers several apps, such as Yammer, Visio, Stream, and Kaizala, that help build social interactions and relationships between co-workers.
So, businesses that plan to move from Google Workspace to Microsoft 365 (Google Drive to OneDrive) for reasons such as better user collaboration on Teams and SharePoint also benefit from the wide array of social apps that Microsoft 365 has to offer.
Complete Cloud Protection
Industry-leading security, that is in constant improvement, is another long-term benefit that businesses get from adopting the Microsoft 365 cloud suite. Microsoft, being one of the largest tech companies worldwide, regularly improves security for Microsoft 365 and the apps included in the cloud suite.
Since optimum security lays a solid foundation for digital transformation, Microsoft 365 helps businesses of all sizes grow and streamline their operations in the cloud risk-free. 
Access to Regular Upgrades
Microsoft regularly updates Microsoft 365 business apps with improvements in existing features as well as the addition of new features. The regular upgrades from Microsoft come as great value for businesses planning to use Microsoft 365 for the long term.
Read more:
The Long-term Business Success of Migrating to Microsoft 365