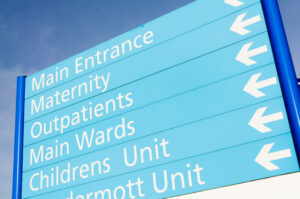 Illness takes 500,000 out of UK workforce
Half a million people have left the workforce in the past three years because they are suffering from long-term illness.
The number of people who are unable to work because of a long-term condition has risen from 2 million in spring 2019 to 2.5 million this summer, according to an analysis published by the Office for National Statistics.
Covid-19 has accelerated an existing trend. Since the start of the pandemic, more than 360,000 people have been forced to leave the workforce because they suffer from a health condition that affects their ability to work.
Long-term illness now accounts for 28 per cent of people who are "economically inactive", meaning that they are neither working nor looking for work, up from 25 per cent at the beginning of the pandemic in early 2020.
Unemployment rates have fallen close to a historic low at 3.5 per cent as more people drop out of the workforce altogether rather than seek new jobs. A total of about 600,000 people have quit the workforce over the course of the coronavirus crisis.
More than two thirds of workers who become inactive because of long-term sickness were already inactive for another reason. The most common reason was taking time out to look after the family or the home, which accounted for 22 per cent, or 185,000 people.
Another 21 per cent were temporarily sick or injured before they reported that they suffered from long-term sickness. A further 18 per cent were retired and 12 per cent were students.
The UK is the only rich country that has recorded a sustained rise in economic inactivity since the pandemic. It is on track to be the only country among its peers in the G7 and other large economies to have a lower proportion of workers in employment next year than it had before Covid, according to research by the Institute for Employment Studies (IES), the think tank, and the Abrdn Financial Fairness Trust.
The report found that the drop in the size of the workforce was also driven by fewer people returning to work. There has been a 215,000 rise in the number of people who have been out of work for more than five years owing to ill health.
Tony Wilson, IES director and one of the authors of the report, said: "The biggest factor when we're looking at how long people have been out of work is the growth in the number of people out of work for more than three years.
"That might mean that people who are out of work are getting sicker, or people who are out of work are finding it harder to get back into work and are less likely to come back than before. I think it's a bit of both."
There has also been a rise of 100,000 in the number of people with ill health who have never worked. The rise in the number of students accounts for two thirds of this group; young disabled people who have never worked make up the remaining third.
"It is less likely to be that young people are sicker now than they were, more that they are finding it harder to get jobs for reasons such as a lack of access to health support, and employers not being supportive in thinking about job design and how you can support people in work," Wilson said.
The ONS said that more understanding about the impacts of NHS waiting times, long Covid and an ageing workforce was needed to explain the exodus from the workforce due to illness.
Read more:
Illness takes 500,000 out of UK workforce