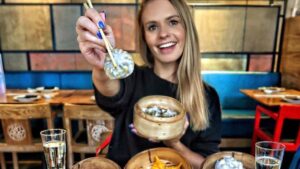 Insolvencies surge in hospitality sector as higher costs bite
The hospitality sector is buckling from a "toxic mix" of headwinds as higher labour and energy costs combined with a slowdown in consumer spending lead to a surge in insolvencies.
Pubs, restaurants and cafés are battling to hire and retain staff, particularly for skilled roles such as chefs, while bills for energy and food soar just as consumers tighten their belts in the face of double-digit inflation.
The number of insolvencies in the restaurant industry has risen 59 per cent over the past year, according to the corporate advisory specialist Mazars, with almost 1,600 companies falling into financial distress. In the past three months the number of restaurant companies becoming insolvent rose to 453, from 395 the previous quarter.
Research by the Office for National Statistics showed that food and drink service firms were more likely than any others to cut trading to deal with mammoth increases in energy bills. Just over a fifth of companies in the sector have cut their trading hours as a result, even if they were still operating for the same number of days.
Rebecca Dacre, a partner at Mazars, said: "Insolvencies of restaurant businesses are now happening at a far faster rate than during Covid. It is a very toxic mix of rising input costs, sharply rising finance costs and weak demand. Most restaurateurs have not seen this combination of negative factors before."
The insolvency and restructuring specialist Begbies Traynor was appointed at the end of last week to oversee the sale of Ping Pong via a pre-pack administration to the restaurant chain's existing management team, led by its chief executive Art Sagiryan. The deal included all six of the company's central London restaurants and has saved the jobs of all 225 members of its staff.
Administrators were appointed to AMT Coffee on Friday, securing the sale of 25 of the café chain's outlets, which are located in railway stations, airports and hospitals, to the FTSE 250 catering group SSP. Eighteen branches were not transferred, however, which will result in about a hundred job losses, including head office staff. The patisserie chain Caffè Concerto, meanwhile, is said to be seeking a buyer with Lux Management & Investments Group, owner of the European-style restaurant chain, and to have appointed advisers to oversee a sales process. The company has nineteen sites in the UK and six in the Middle East.
Caffè Concerto entered into a company voluntary arrangement last year in an effort to reduce rent owed to landlords after one of its company directors personally borrowed £200,000 to inject as a one-off payment. It recorded profit of £2 million in the 12 months to September 2021 from a £6 million loss the year before and in its most recent accounts said that sales and profits had increased significantly with the lifting of Covid restrictions.
Jeremy Hunt, the chancellor, announced a relief package of almost £14 billion in his autumn statement, in which business rates will rise by less than 1 per cent in April rather than the 20 per cent feared.
Dacre said: "The Christmas trading period is usually a bumper period for hospitality businesses. However, restaurants will be bracing themselves for a very tough winter and many face a real battle to keep afloat."
Read more:
Insolvencies surge in hospitality sector as higher costs bite