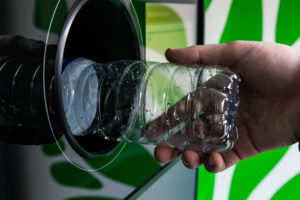 How Businesses Can Reduce Waste & Recycle More
Any ethical business owner knows that there is more to commercial success than profitability and growth.
These days, the impact a business has on the wider world can be a major factor in its popularity and public image.
So it makes good business sense to take a look at how environmentally friendly your business is and to monitor its effects on the local area and the planet as a whole.
The Carbon Footprint Of Your Business
Do you know the carbon footprint of your business?
While the big organisations may have dedicated teams to monitor and improve environmental impact, many smaller businesses may be completely in the dark about how much their operations affect the environment.
Depending on the scale of your enterprise, this kind of tracking and measuring may be something you can do yourself, or perhaps something an employee could be responsible for.
But if your business is a medium-sized enterprise, it can be worth hiring your local business waste recycling experts to do a proper audit.
Once you have a clear picture of the impact your business currently has on the environment, you can begin to make some positive changes to boost your eco-credentials and cultivate a greener business that benefits everyone.
If you opt for a specialist report, you'll receive a wealth of tips and tailor-made ideas for where to get started with your new waste management improvements.
What's great about these Waste Audits is that they are customised precisely to your business operations, with their unique circumstances, along with the future vision of your company.
They will also provide rich details about practical places to get started, the most effective areas to change, as well as the options that will suit your business' budget.
However, if you'd like to get a head start on boosting your eco-credentials and running a greener business, here are some simple tips for how you can upgrade your recycling practices, as well as some ideas for reducing overall commercial waste.
How Your Business Can Recycle More
• In-office recycling stations
If your team is on board with your company's recycling objectives, you can make it easier for them to comply by installing dedicated recycling stations around the premises.
The handy bins and collection points make it easy for people to recycle everyday office supplies like paper, cardboard, ink cartridges, etc as well as recycle plastics such as milk bottles and other everyday waste. The easier you make it for people, the more likely they are to do their bit.
These recycling stations also have the added benefit of being visual reminders of your company's environmental philosophy, which will instil a culture of recycling and eco-friendly practices.
• Incentivise Employees
As well as providing easy ways for your staff to recycle office waste, you can encourage a higher level of participation by offering incentives.
Perhaps you could offer an Eco Warrior Of The Month Award, with a fun (eco-friendly) prize.
Or perhaps you could provide a reward to the whole team if they reduce waste or costs in a particular area.
You know your business and its people best, so you might like to think of the most inspiring ways to motivate your employees to get on board with your recycling goals.
Although most people are naturally keen to do all they can to help the planet, it's been shown that people respond particularly well to positive reinforcements for their efforts, so see if you can think up an inspiring way to incentivise better recycling practices within your business.
How Your Business Can Reduce Waste
• Reducing single-use food & drink containers
If you offer a Work-from-home option for your employees, even if only on a part-time or flexitime basis, there can be numerous benefits for the environment.
Along with the reduced pollution from commuter traffic, one positive effect is the reduction of disposable food and drink containers.
When employees work from home more often, there is far less need for single-use coffee cups, for example, as well as the plastic trays and packaging that people often use when they eat their lunches away from home.
These are just a few ideas to get you thinking about simple and positive ways your business could do more to help the environment. You'll likely find that these kinds of eco-friendly initiatives help to nurture a healthier, happier workplace, as well as create that all-important brand image of being a caring and conscientious company.
Small, simple, proactive steps can literally make a world of difference to everyone who connects with your business.
Read more:
How Businesses Can Reduce Waste & Recycle More