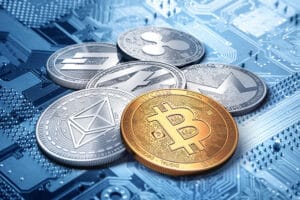 FTX Bankruptcy – How Does it Impact Other Exchanges
Months before its collapse, FTX was an industry-leading firm valued at over $32 billion.
It was founded by Sam Bakman-Fried who also created a firm – Alameda Research, to provide liquidity for FTX. Like many other exchanges, FTX supported its own crypto token, FTT, which was made to support the different projects on FTX.
The problems started when an article by CoinDesk explained that a significant proportion of Alameda Research's balance sheet was comprised of FTT tokens. The problem with this was that for Alameda Research to fulfil it's purpose, it had to be a separate business from FTX so as to provide liquidity for the exchange. CoinDesk's article questioned FTX's solvency, leading to panic as important figures, incuding Changpeng Zhao(CEO of Binance), began to sell their FTT holdings. The crisis escalated when investors on FTX began to panic and sell or withdraw the cryptocurrencies they were holding on the exchange. FTX has now filed for bankruptcy and at the time of writing this article, the company has been unable to raise enough funds to pay the creditors.
Impact on the Crypto Exchange Industry
FTX's bankruptcy has sent shockwaves throughout the crypto industry, as the news that the once-thriving exchange had gone bankrupt spread quickly. This in turn led to a drop in crypto prices overall and brought into question the safety of other exchanges, both in the UK and beyond. The FTX bankruptcy led to a direct drop in crypto prices across the board. Major cryptocurrencies such as Bitcoin, Ethereum and Litecoin all saw their prices dip as investors feared for their safety on other exchanges.
However, this is in contrast to brokers as investors flock to brokers and other exchanges as the best option for trading crypto due to their deep liquidity and secure environment. In the UK, this bankruptcy of FTX meant that one of the best brokers in the UK was looked upon as a safe haven for investors.
The bankruptcy of FTX also caused some other exchanges to increase their security measures and implement stricter policies to protect their customers against any similar incidents. This includes implementing a 'KYC' process and other measures such as two-factor authentication, which is used to verify the identity of users. Besides FTX and Alameda Research, 130 other affiliated companies founded by Bankman-Fried filed for bankruptcy.
Major exchanges like Binance and Crypto.com have vowed to make full or partial disclosures of their assets and liabilities to help reassure investors.
How to Keep Your Crypto Safe?
Cryptocurrency investments can be volatile and it is important to take the necessary steps to keep your funds safe. Here are a few tips on how you can stay secure when trading crypto:
Use Secure Exchanges – Always use exchanges that take security seriously and have comprehensive measures in place. Check for user reviews, customer satisfaction ratings and other indicators of trust before selecting an exchange.
Do Your Research– Do your own research into any potential coins or tokens you're looking to invest in, as well as the underlying technology behind them. This will help give you a better understanding of what you're investing in and any potential risks associated with it.
Set Up 2FA– Two-factor authentication (2FA) is a great way to add an extra layer of security to your account. This will require you to enter a unique code sent to your mobile phone or email each time you attempt to login and make changes to your account.
Secure Your Private Keys– Make sure that all private keys are kept secure, either by storing them on a hardware wallet or backing them up securely in multiple locations.
Stay Alert– Always keep an eye out for any suspicious activity or emails that could be phishing attempts. If something looks off, trust your gut instinct and report the issue immediately.
Can FTX further impact the bear market?
According to a recent research report by Coinbase Global (COIN), 'the rapid fall of FTX will potentially extend the crypto bear market by several more months, or perhaps through the end of 2023'. The report suggests that the bankruptcy of FTX and other related companies may have a larger, longer-term impact on the market. FTX's bankruptcy could extend the crypto bear market because of its ability to drive down the prices of other digital assets and increase investor uncertainty.
It is too early to tell what kind of long-term damage FTX and related companies could cause, but investors should remain vigilant and take all necessary precautions when investing in crypto. The bear market has persisted for almost a year and if FTX's bankruptcy does extend it further, investors may need to wait longer before they can see any real recovery.
Read more:
FTX Bankruptcy – How Does it Impact Other Exchanges