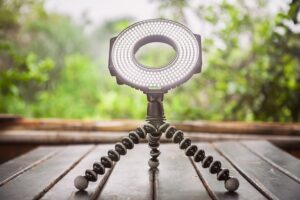 5 secret santa gift ideas to impress your boss
The last person you want to get in the office secret santa draw is your own boss. The problems are obvious.
Your boss is the hardest person to buy for. A generic stocking filler type present like wine or chocolates belies a lack of imagination on your part. Whereas a gift that suggests you've gone to great lengths to get it just right reveals a neediness that your workmates will be at pains to remind you of later.
The ideal gift for your boss is something they will use regularly, that will be memorable (but not too memorable) and that shows the giver has imagination, but isn't trying too hard to impress.
With all that in mind, here are 5 great ideas for gifts £25 or less that your boss will love, or at the very least, respect.
1. Book: The Answer is a Question: The Missing Superpower that Changes Everything and Will Transform Your Impact as a Manager and Leader  (£25)
It might seem a little bold to get your boss a book on leadership, but getting them the bestselling book from Laura and Dominic Ashley-Timms could literally change your life as well as your boss' life. This book is the distillation of more than 60 years of experience and expertise in effective leadership. It's designed to help managers of all types recoup time, reduce stress, in work and out, concentrate on higher value tasks and foster creativity in others (you, for example).
If you're nervous about handing this one over, remember to mention that the methods described are backed by the groundbreaking, multi award winning STAR® model, an approach to leadership that's been scientifically proven in a major study by the London School of Economics.
Check it out on Amazon.
2. Subscription: The Athletic (from £9.99)

Since its launch a few years ago, The Athletic has become known as the 'thinking person's' sports publication. And you don't even need to be a huge sports fanatic to find it interesting. There's lots of stuff on culture, management techniques and leadership. Plus there are data-driven deep dives, obscure interviews, statistical analytics and more, all delivered in a cerebral style that will appeal to even the most armchair of sports fans.
The beauty of a subscription type gift is two-fold, you don't need to wrap it and it lasts for a year. Every time your boss receives the tailored email alert with news of their favourite team or topic, they'll remember who made it all possible.
3. Food & drink: A ceramic coffee dripper (from £15.00)
In the vast majority of offices, the quality of coffee is lacking. And where the quality is high, so is the price. A ceramic coffee dripper is the ideal gift for a boss who would benefit from taking a few moments out each day to truly engage with the task of making their coffee. You could even say you're helping your boss on the path to mindfulness. Or, at the very least, improving the standard of their morning coffee break while saving them money on expensive take-away drinks.
4. Gadget: Pomodoro timer
Most people have heard of the pomodoro time-management technique. The technique is based on 'timeboxing', typically 25-minute chunks of work time punctuated by 5-minute rest periods, with longer breaks scheduled in. Not everyone knows what this technique has to do with tomatoes. The technique was pioneered by an Italian university student called Francesco Cirillo in the late 1980s. He used a kitchen timer shaped like a tomato, or 'pomodoro' in Italian.
5. Remote working: USB-chargeable LED ring light (from around £25)
Nobody likes how they look on Zoom calls. In fact, seeing yourself reflected as a distorted thumbnail all day can contribute to a phenomenon called Zoom Fatigue, which can hamper productivity. One solution to this is a positive overhaul of workplace culture (see gift idea 1), but a ring light can do wonders too. The big challenge of Zoom calls is the low fidelity video can make you look washed out and highlight unflattering shadows, making your boss look older and more tired than is fair. Ring lights go some way to softening up the picture and flattering the user. If you think your boss could use a little virtual makeover, this is for them.
Image courtesy of Wiki Commons
Read more:
5 secret santa gift ideas to impress your boss