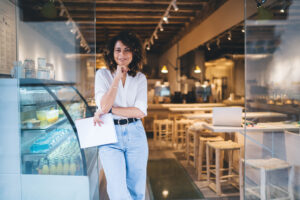 6 Important Franchising Tips From the Business Experts
Franchising has become the to-go way for aspiring entrepreneurs to start their businesses.
It offers the opportunity to become part of a more extensive system, pooling resources and sharing in the risk and rewards that come with success. One of the most significant benefits of joining a franchise is the support from the franchisor and the network of other franchisees.
Business experts do not have to worry about starting a business from scratch as the franchisor has already established relationships with key suppliers and service providers. That said, some tips can help aspiring entrepreneurs make better decisions when it comes to selecting a franchise
1.   Do Your Research
There are more than just a few franchises you can choose from. Researching the industry, the specific franchise, and its competitors are essential. Find out what other people say about it, their experiences, and how successfully they have run their business. You should take details such as the franchise fee, royalties, and training programs into account as well.
You may also want to examine whether the franchisor has been involved in any lawsuits or other legal issues that could affect your business. Once you know what restaurant to franchise, shift your focus to the franchisor and the contract. Different franchisors have different terms and conditions.
2.   Consider the Franchise Fee
The franchise fee is what you pay to become a franchisee, which can range from thousands of dollars to hundreds of thousands. The cost will depend on the size and scope of the franchise, and each franchisor has its own set of fees. Before committing any money to a franchise, it's essential to understand what the fee covers and how much the franchisee is expected to pay back.
For some franchises, there may be additional fees, such as marketing and advertising costs, that you need to consider. Make sure to examine all the upfront expenses, such as signage and equipment, so you know exactly how much money you'll need before signing any agreements.
3.   Think About Franchise Demographics
You must consider your target customers and where they live when selecting a franchise. This will help you decide which franchise is the right fit for you and what advertising strategies may be effective. Knowing the demographics of a potential franchise location can also provide valuable information on possible customer trends.
The franchisor should also be able to provide data on their existing franchisees and how successful they have been in the area. You may want to speak with some of these franchisees to understand better what it's like to own a franchise in that location.
4.   Examine the Franchisor
The success or failure of a franchise often comes down to the strength and support of the franchisor. It's essential to research their history, including any legal or financial issues they may have had.
Find out how long they have been in business and what type of experience they have with different types of franchises. Ask them about their plans for the future and how they plan to help franchisees grow their businesses. Request references from other franchisees, and make sure to speak with them yourself to understand better what it's like to work with that franchisor.
5.   Look Into Training Programs
Franchise training is an integral part of owning a business. Make sure the franchisor offers comprehensive training programs, and ask about the support you can expect after purchasing your franchise.
The franchisor should have an experienced team in place to help provide support and guidance throughout the process. This includes direct assistance from a franchise operations manager and access to webinars and other resources.
6.   Understand Your Rights as a Franchisee
Finally, it's essential to understand your rights as a franchisee before signing any agreements or committing to anything. Make sure you read through the contract thoroughly and ask questions if there's something you don't understand. Some franchisors may have restrictions on where you can open your business, or they may require that you meet specific standards.
Understanding the termination policy and what happens if the relationship ends prematurely is also vital. Consider all of these factors before committing to any franchise agreement. Before signing, talk to a business lawyer if you have any questions or concerns. This can help ensure that you're making an informed decision and protect your franchise rights.
Purchasing a franchise can be a great way to start your own business. However, it's crucial to research and understand all the costs and risks associated with owning a franchise before committing to anything. Ensure you thoroughly examine the franchisor and understand your rights as a franchisee. If any training programs exist, you may want to sign up for them. Finally, consider the costs of advertising and the demographics of your target audience to ensure you have a successful franchise. With these tips in mind, you'll be well on your way to owning a profitable franchise!
Read more:
6 Important Franchising Tips From the Business Experts