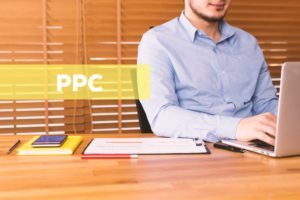 The Ultimate Guide To PPC For UK Businesses
PPC (pay-per-click) is a marketing method, which involves using online adverts to promote brands and organisations and the products and services they sell.
Companies that want to advertise on platforms pay a fee when a web user clicks on the advert.
PPC can be hugely beneficial for businesses looking to gain traction and drive traffic due to the popularity of search engines and online platforms, such as Google Ads, Microsoft Ads and social media. Google alone now processes more than 99,000 searches per second. PPC can be used alone or in tandem with other digital marketing methods, including SEO (search engine optimisation), email marketing and social media promotions.
What are the benefits of PPC for UK businesses?
There are multiple benefits of PPC for UK businesses. These include:
1.   Creating high-quality leads to optimise ROI
Pay-per-click advertising is designed to capture target customers and create high-quality leads. Enhancing lead quality increases ROI. Statistics show that 65% of consumers click on paid adverts and PPC has a 50% higher conversion rate than organic search (source). Optimising ROI saves businesses money and enables them to expand profit margins.
2.   Raising brand awareness
Paid adverts are a brilliant way to reach new audiences and introduce prospective customers to your business. Using adverts helps brands and companies connect with customers that are likely to have an interest in the product or service in question. If a web user is using a search engine to look for a plumber, for example, there is a very good chance that they will click on an advert that promotes emergency plumbing services in their local area. You can use PPC to target specific audiences and tell them all about your brand. Figures show that PPC can increase brand awareness by up to 80%.
3.   Scalable, flexible marketing solutions
One of the main benefits for small and medium-sized businesses is the scalability and flexibility of PPC marketing. You can set a budget based on your requirements and scale up or down to suit your needs.
PPC best practice guidelines: How to reap the rewards
PPC can be incredibly effective for businesses, but success is never guaranteed. To reap the rewards, here are some best practice guidelines:
1.   Consider using professional PPC services
If you're not experienced in digital marketing, or you don't have a marketing team in-house, it's beneficial to consider working with an agency that specialises in PPC services. Experts can help you draw up, implement and track PPC campaigns to increase lead creation and conversion, analyse data and take the stress out of managing strategies while running other aspects of the business.
2.   Define a target customer and outline key objectives
When you're working on a PPC campaign, it is crucial to define your target customer and outline the key objectives. Who are you trying to reach and what do you want to achieve from your PPC marketing campaign? Gather information about your target audience, tailor your strategy and set up tracking tools and features to allow you to collect and analyse data.
3.   Conduct thorough keyword research
Keywords are the cornerstone of successful PPC campaigns. Before you start bidding or designing paid ads, conduct thorough keyword research. Concentrate on keyword intent, add long-tail keywords and prioritise quality over quantity.
In conclusion
PPC advertising offers a wealth of benefits for UK businesses. Paid ads can help to raise brand awareness, create leads and boost sales cost-effectively. To reap the rewards of efficient, targeted PPC campaigns, it's wise to consider working with agencies that offer PPC services and to ensure you have clear objectives.
For more information about professional PPC services, why not get in touch with Distribute Digital today?
Read more:
The Ultimate Guide To PPC For UK Businesses