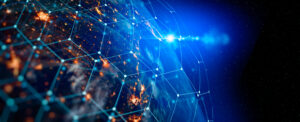 Reasons Your Business Should Invest in a Telecom Billing Solution
Gone are the days when traders used manual processes to manage their telecom billing.
With a telecom billing solution, a business can streamline its operations and learn more about its most critical communications costs and activities. By investing in a telecom billing solution, businesses can find new ways to grow, like giving customers a better experience and making billing functions more efficient by reducing the number of mistakes made by hand.
In this blog, we'll explain why your business should invest in a telecom billing solution and highlight the benefits of doing so. Investing in telecom billing software is a good idea if you want to manage your company's communication costs better. The software will help you improve productivity and make billing easier.
Eliminate Billing Challenges by Investing in a Telecom Billing Solution
Telecommunications service providers today face myriad challenges while trying to manage their business operations in a highly competitive market. Telecom companies must invest in a comprehensive solution to ensure smooth and successful billing.
Here are some excellent reasons why your business should buy a telecom billing solution:
➢   Lower OPEX
Telecom billing solutions enable efficient automation of processes and operations, significantly decreasing operational costs. This lets communication service providers lower overhead costs and handle peak demand while giving customers a better experience.
➢   Improved Customer Experience
Telecom billing solutions provide real-time rating capabilities allowing you to offer customers flexible pricing plans tailored to meet their specific needs. This helps keep customers happy throughout the lifecycle and makes them more likely to stay loyal for months or years.
➢   Reduction in Administrative Burdens
With automated tools like fraud prevention systems, XML/API integration, automated financial settlements, self-care portals, etc., businesses can drastically reduce the amount of manual work they need to do, getting rid of time-consuming paperwork and freeing up resources for more mission-critical tasks.
➢   Comprehensive Coverage of Services
It has features that make it easier for operators to manage and bundle different prepaid, postpaid, retail, and wholesale communication services at different price points across multiple channels, such as mobile phones, web browsers, or other applications. This makes it easier to make money without making things harder for customers.
➢   Robust Payment Collection Systems
With the help of leading banking institutions around the world, like electronic payments integration, debit/credit processing through wallets, etc., a good telecom billing system helps businesses automate the time-consuming process of collecting payments. This significantly reduces delinquency rates, ensuring effortlessly accurate payments for multiple products.
➢   Flexibility
Advanced integrated tool sets like audit control tools, flexible rate plans, and multiple currency support provide an easy option to customize products according to customers' needs, thus giving them the flexibility they demand from their service provider.
➢   Revenue Sharing Model
Telecom billing solutions come with a two-sided or direct revenue-sharing feature that helps MNOs figure out the right amount of revenue sharing between themselves, their partners, and their service providers. This helps them make the most money while still providing good services.
➢   Strategic Advantage
By utilizing optimized platforms such as FTTH and FTTE services enabled by efficient telecom billing solutions, MNOs gain a tremendous strategic advantage over competitors by enabling them to quickly roll out these services and create value propositions that make them stand out from other players on the field.
Features to Consider in a Telecom Billing Solution Company
Look for a billing solution that has powerful automation features so that you can save time and avoid making mistakes. Automation should include automated payment processing, auto-generated invoices, and customer notifications.
A billing solution should also provide comprehensive reporting capabilities to allow you to analyze your telecom operations better and identify areas for improvement or growth opportunities.
As your telecom business grows, you'll need a billing system to quickly scale up so that cumbersome manual processes do not bog down your team. Look for a tech partner that can offer advanced scalability solutions that grow with your needs over time.
The best Telecom Billing Solutions can integrate with third-party applications like accounting software or customer relationship management (CRM) systems to further streamline processes.
Ensure the billing system you choose has top-notch security features to keep customers' sensitive data safe from cyber threats and malicious activities.
Conclusion
Businesses needing reliable and cost-effective telecommunications services must invest in a telecom billing solution. Telecom billing solutions provide an easy way to process payments, track usage data, and keep you up-to-date with the future of telecommunications.
With these features and many more, telecom billing solutions can save your business time, money, and effort while providing peace of mind knowing that your telecommunication needs are taken care of. Investing in a telecom billing solution keeps your business competitive in a constantly changing market.
Read more:
Reasons Your Business Should Invest in a Telecom Billing Solution