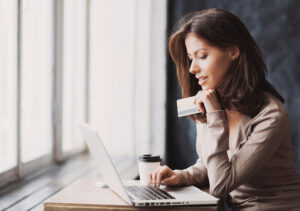 The five frauds to watch out for next year
People are being urged to never give out their personal details and remain vigilant of "relentless scammers" in the fight against fraud.
Five main scams to watch out for next year — money mule requests, card theft, fake apps, spoof calls or texts and online purchase scams — have been listed by Which?, the consumer group.
Jenny Ross, money editor at Which?, said: "Banks will never ask you for personal information, nor will they try to hurry you into making a decision. If this happens to you, whether by text, email or over the phone, step back and think about what they're asking."
To combat money mule fraud, Which? says that people should watch out for requests where you can unwittingly allow a criminal to use your bank account to move stolen money. Tactics employed include sending funds "in error", which people are asked to return to a different bank account.
Card fraud can be countered by keeping an eye on your account and taking up bank services such as free text or email alerts for your balances and payments. Where possible use only ATMs located inside bank branches, as these are less likely to have been tampered with. Check the reviews of an app before downloading it as it could be designed to target your bank accounts.
Scammers also use fake numbers to pretend that they are from a legitimate institution, and telecoms firms will have to do more to stop this in the years ahead. In the meantime never trust the number that is shown and do not give out personal details on the phone.
Last year Ofcom found that eight in ten people surveyed had been targeted with scam texts or phone calls that were intended to convince them that they were from trusted organisations. The UK is particularly susceptible to spoofing because banks and utilities have over the years asked for confidential information to prove identity, which was described as a "disastrous practice" in a recent Lords report on fraud.
Ross told consumers that "if it looks too good to be true, it usually is", with criminal gangs paying for fake or misleading adverts online in an attempt to lure in unsuspecting victims, often by offering low prices for high-value items, such as mobile phones or laptops.
Which? recently highlighted the prevalence of financial scams on platforms owned by Meta, which include Facebook and Instagram. The forthcoming online safety bill would put extra duties on large technology companies to proactively remove potentially scam advertising.
Fraud is the most commonly experienced crime in England and Wales, accounting for about 41 per cent of all crime against individuals, with losses over the past year totalling £4 billion, according to the Lords Fraud Act 2006 and digital fraud committee.
The Lords report, entitled Fighting Fraud: Breaking the Chain, criticised the government for excluding fraud statistics from public statements and claiming that crime was falling. It said that the UK's success in advanced payments was one of the key reasons why it had become a global centre for fraud.
However, it also pointed to the under-resourcing of law enforcement, a criminal justice system failing to keep pace with the problem, an "alphabet soup" of ineffective responsible bodies and a telecoms sector with no real incentive to prevent it.
Among its recommendations were delaying payments in some circumstances, a reprioritising of policing and a new corporate offence of failing to prevent fraud.
From mules to spoofs
1. Money mule requests
Beware requests through which you can unwittingly allow a criminal to use your bank account to move stolen money, often after they say they have sent funds "in error".
2. Card theft
Keep a close eye on balances and payments with text or email alerts, and use ATMs inside bank branches.
3. Fake apps
Read reviews before downloading, to help gauge their legitimacy.
4. Spoof calls or texts
Be suspicious when asked to press numbers on a phone keypad or follow a link in a text message.
5. Online purchase scams
Warning signs include spelling errors and a lack of contact details.
Read more:
The five frauds to watch out for next year