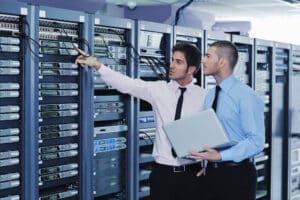 Embracing cloud services without breaking the bank
Over the past few years, enterprises are now utilizing cloud services to improve employee productivity and customer experiences.
Moving operations to the cloud enable organisations to accelerate innovations and agility easily. Nevertheless, these advantages are earned at some costs.
With a prospective economic downtown, enterprises now have a more detailed evaluation of their balance sheets. They have acknowledged the wasteful spending on cloud services. With the fast-increasing cloud costs and shrinking budgets, you need immediate cloud solutions to help address existing issues and avoid severe financial repercussions.
This article is helpful if you are wondering how to employ cloud services without spending a lot.
Cloud Services Overview?
Cloud services cover a broad range of resources that cloud service vendors offer customers through the internet. In this case, cloud solutions simply manage and store data among other programs over the internet. The cloud-based technology allows businesses access to computers, storage, software, and other information technology (IT) infrastructure components without having to maintain and upgrade them. In that case, organizations benefit from enhanced productivity, flexibility, competitiveness, security, data recovery, and backup.
Examples of these cloud services include all technologies, software, platforms, and infrastructure that users can retrieve via the internet without added software downloads. This also includes as-a-Service solutions such as Platform-as-a-Service (PaaS), Software-as-a-Service (SaaS), infrastructure as a Service (IaaS), and Function-as-a-Service (FaaS).
Cloud services support the transfer of client data from front-end users, via the internet, to the vendor's system and back. These cloud solutions assist in developing cloud-native applications and flexibility of cloud operations. You can easily access cloud services with a computer, internet connectivity, and an operating system.
The Issue of Wasteful Spending
Over and over again, just a few years ago, businesses installed and integrated their cloud services with a click of a button. But, since then, these businesses have yet to have a closer look at how they utilize computing resources. In the event of project termination or the departure of an engineer, their services continue with no oversight or purpose. In this case, companies tend to waste and overspend.
Management of multi-public cloud usage and spending can be much more challenging without knowledgeable team members and a comprehensive inventory of cloud environments. In this case, cloud management is almost impossible even for intelligent technology leaders.
In the current era, employing Excel spreadsheets in cloud data analysis can never be effective for continuous optimization and accelerating adoption. Therefore, you need to ensure your operations are guided by these steps:
1.    Secure definite visibility of cloud spending through advanced technology.
To control costs, you must have tools to help you gain visibility into cloud spending. You need to access substantial insights in your entire cloud environment. This will permit your organization's stakeholders to view asset ownership and resource utilization. Hence, promoting a transparent, collaborative team and strategic redirection.
Cloud cost management (CCM) solutions is an effective way for you to secure visibility. It delivers an agility layer that offers your organization tools that help budget efficiently. With these cloud solutions, you achieve accurate governance, reporting, and practical saving recommendations. Hence, you can control cloud spending without affecting your organization's outcomes. The IT department can rapidly spot trends or abnormalities impacting cloud spending and pivot appropriately.
Your business can achieve countless advantages from proper visibility. However, you cannot solve issues of cloud dysfunction in a single night. Every stakeholder in your organization must be knowledgeable about making data-driven cloud decisions to reap all the benefits. Usually, enterprises begin by outlining lucid business roles and responsibilities.
2.    Institute "Lanes" for every employee and department.
In most organizations, there is usually a need for more visibility and cross-functionality, which results in insufficient collaboration and clarity. Establishing a multifunctional team could drive the organization's productive innovations and continuity. But, most of the departments need to properly communicate.
All employees and departments must know their major roles in the enterprise's cloud strategy. For instance, you wouldn't want the chief financial officer (CFO) turning off or on your infrastructure based on costs more than you would like your system administrators and developers discussing abiding contracts.
To ensure that talented employees are doing the right jobs, you must promote consistent cooperation among your internal teams. This can be achieved by choosing a team of stakeholders from the business units to perform efficient check-ins. This will help ensure every individual works towards achieving the business goals. The executive level sponsorship is crucial for success; hypothetically, the C-suite can be actively engaged in the process.
3.    Offer FinOps education for employees to understand one another.
Each department has its language full of dialects that can be challenging for others to comprehend. The finance and IT teams need to cooperate, but a language barrier impeding their collaboration exists. To achieve continuous growth and success, it is essential to be on the same page in reserved instances, saving plans, and prepayments. Where all these necessitate education.
You can begin with FinOps training to get everyone on board in communicating in a similar language. Each employee must know their unique role and responsibility in the organization. Then, departments can establish sturdy FinOps teams of engineering, IT, finance, and others. FinOps team may not be an absolute approach in cloud spending management. However, it helps individuals with varied strengths, backgrounds, and skill sets deliver solutions to unsolvable issues.
Conclusion
Cloud adoption will continue to escalate along with its spending due to its numerous benefits. However, those who are proactive and knowledgeable will emerge at the top. We may be expecting cloudy days soon for the economy. But, if you lay out plans right now for overcoming the challenges to come, you will emerge victorious from the storm. Through the three steps: securing definite visibility of cloud spending through advanced technology, instituting lanes for every employee and department, and offering FinOps education for employees to understand one another, you can leverage cloud solutions while keeping your finances in check.
Read more:
Embracing cloud services without breaking the bank