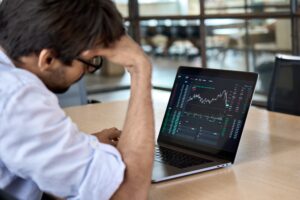 A Happy New Year for UK's optimistic SMEs, as British business resolve to expand abroad
UK's SME's are feeling optimistic about 2023, despite rising costs, according to new research commissioned.
The independent research, which saw Censuswide poll more than 1,000 SMBs nationwide, finds that 55% of British SMBs are optimistic about the year ahead, while only 20% feel pessimistic.
In fact, 53% even said 2022 has been good for business despite its challenges.
Businesses identified two major, linked challenges: two thirds expect business costs to increase in the year ahead, and most are feeling the impact of rising energy costs. yet they have plans to face the year ahead.
For many of us, the New Year is a time to commit to personal growth, whether that means running more, drinking less or trying a new hobby. Similarly, SMEs are planning to grow in the year ahead: 37% will increase their range of products and services, 29% will invest in their online presence and 26% plan to cut costs. .
And many are looking to enter new markets, with these businesses most interested in expanding their presence in the EU and North America, with others looking to East Asia and the Middle East.
All resolutions face hurdles, such as that tempting box of chocolates hidden above the fridge, and for SMEs it's no different. SMEs are put off from expanding abroad for all manner of reasons, including inflation, regulation, energy costs and supply chain disruption.
However, the most cited deterrent is perhaps surprising. Almost a quarter of British SMEs are put off from expanding abroad by the cost and inconvenience of international banking services.
Clara Nobre, Head of Wise Business, said: "It can be easy to feel pessimistic about the world – yet there is a reason British SMEs are optimistic about the year ahead. They have survived multiple tough years and unexpected events and are now looking ahead to a year of growth and investment.
"Overseas expansion offers numerous opportunities – new customers, new staff, new supply chains – and can be a real boon to a small business. It is unacceptable that banks stifle this with their poor, under-invested services. At Wise Business, we believe that small businesses deserve better."
Wise Business aims to help those SMEs that are looking overseas for 2023. Wise Business's international banking services are fast, affordable, transparent and convenient. Today, Wise Business has more than 400,000 active customers worldwide.
Read more:
A Happy New Year for UK's optimistic SMEs, as British business resolve to expand abroad