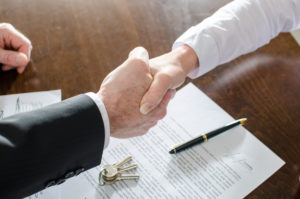 Mortgage approvals lowest in two years after mini-budget chaos
Mortgage approvals fell to their lowest level in two years in November as rising borrowing costs and the aftermath of the government's mini-budget put off prospective homeowners.
Borrowing data from the Bank of England showed a larger-than-expected fall in the number of new mortgages to 46,100 in November, down from 57,900 the previous month and below economist estimates of about 55,000.
The UK's mortgage market stabilised after lending was thrown into temporary turmoil following the market panic that accompanied the government's mini-budget on September 23. Jeremy Hunt, the new chancellor, was appointed in mid-October to reverse most of Liz Truss's tax-cutting policies and restore investor calm.
Despite the return to political stability in November, rising interest rates and higher mortgage costs have weighed on the property market. The Bank's figures show the interest rate paid on newly-drawn mortgages rose again by 26 basis points to 3.35 per cent in November.
November's data coincided with the Bank's monetary policy committee voting to raise interest rates by 75 basis points to 3 per cent, the single biggest jump in borrowing costs in more than three decades.
Overall mortgage lending still rose in November to £4.4 billion from £3.6 billion, while the number of homeowners opting to remortgage with a different lender fell to 32,500 from 51,300 in October.
Credit data from the Bank also showed that consumers were forced to ramp up credit card borrowing before the Christmas period and in the midst of a cost-of-living crisis. Overall consumer credit doubled in November to £1.5 billion from £700 million, with most of it driven by credit card loans, which tripled from £400 million to £1.2 billion in November.
Households are increasingly turning to borrowing to meet their essential spending needs as high inflation raises the cost of goods and services and erodes the real value of pay packets. Figures from Barclaycard show that consumers spent a third more on essentials such as food and energy bills last year.
In another indicator of stretched finances, the level of households savings dipped to £5.7 billion from £6.1 billion.
Ashley Webb, economist at Capital Economics, said the data indicated "that households are feeling the pinch from the cost of living crisis and are turning to borrowing to tide them over".
Read more:
Mortgage approvals lowest in two years after mini-budget chaos