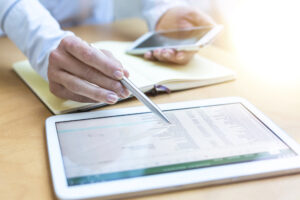 How Raudel Sandoval helps clients make informed decisions about their tax needs
Having made a name for himself in the business world, Raudel Sandoval is a successful entrepreneur and the founder of RSE Sandoval Espa
ñ
a – a full service accounting and tax management firm.
Based out of Los Angeles, California, Raudel takes pride in helping his clients navigate the financial landscape. As an expert in tax laws and regulations, Raudel and his team have the necessary skills and experience to help clients achieve financial success. With a commitment to high-quality service, he maintains an innovative and collaborative approach to his tax services.
What do you currently do at your company?
I meet with clients and advise them on tax saving strategies. I also offer a lot of tax planning, tax preparation, and accounting services. I always ensure transparency and open communication with my clients. I think that by taking a collaborative approach, I ensure that my clients are always involved in the decision making process.
What was the inspiration behind your business?
I started this business because I wanted to be my own boss. There is something very liberating about being able to trust your own judgment and instincts. While I value the thoughts and opinions of my colleagues, I enjoy being able to take the business in the direction that I choose.
What defines your way of doing business?
My business is defined by customer service. I enjoy helping people, so I want to make sure that I provide them with great service. I want customers to feel as though they are in good hands, and be left with the security that they can trust us with their financial strategies.
Tell us one long-term goal in your career.
My long-term goal is expansion. I want to grow the business and be able to set up more offices in more locations. While we are currently based out of Los Angeles, California, we would love to expand to bordering states.
What
'
s the most valuable lesson you
'
ve learned through the course of your career?
The most valuable lesson has been communication with clients. Communication is vital to managing expectations and ensuring optimal results. When I started in the industry, I didn't understand how collaborative my job was. Clients want to play an active role in the process, so I make sure they understand all options available to them.
What advice would you give to others aspiring to succeed in your field?
The business is out there, so don't be afraid to jump into the pool. Business in general is all about taking risks, but it's vital to also have a comprehensive plan of action. Take the time to perform extensive research and understand the market. Additionally, learn from others who may have more industry experience. Networking events are a fantastic way to meet like-minded individuals with similar goals and ambitions.
What are some of your favorite things to do outside of work?
I like to golf, swim, and lift weights. I also enjoy watching movies. Incorporating physical activity into your everyday routine is a great way to de-stress.
How would your colleagues describe you?
They would say that I'm friendly and outgoing. I think it's essential to establish a positive company culture. Taking the time to cultivate a certain type of work environment leads to enhanced morale and increased productivity. It's important that everyone  takes pride in their work and feel as though their opinion is valued.
How do you maintain a solid work life balance?
I think the key to maintaining a solid work-life balance is understanding when to unplug for the day. I know for myself, it can be so tempting to check messages and emails well into the evening, but it really isn't healthy. I try to allow myself the time to focus on other activities that I enjoy while also making time for my friends and family.
Who has been a role model to you and why?
My father has been a really big role model. He came to this country as an immigrant and owned his own business, and that's very inspiring for me. He is the reason that I get up each morning and put my best foot forward. I look forward to the future expansion of my business.
Read more:
How Raudel Sandoval helps clients make informed decisions about their tax needs