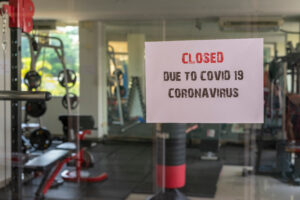 Small firms could be entitled to thousands from insurers after Covid payment ruling
Hundreds of thousands of small businesses that claimed on their insurance during the Covid pandemic but had their payouts delayed could be owed thousands of pounds after a ruling by the UK's financial ombudsman.
In what campaigners say is a key test case, the complaints body has ruled that a dental practice whose claim had been initially declined but later approved should be paid interest by QBE, one of the largest insurers in the world.
The ombudsman has ruled that an 8% annual rate of interest should be paid on the sum pro rata over the period between the claim being declined and it being paid, opening up the potential for many more businesses to make similar claims.
About 370,000 small businesses, from restaurants and bars to hairdressers and guesthouses, made insurance claims to a total value of approximately £1.2bn after the coronavirus lockdowns left them unable to trade.
Many of those policyholders – including the former footballer Gary Neville, who co-owns two hotels with his former Manchester United teammate Ryan Giggs – had their claims initially declined on the grounds that the business interruption policies were not designed to cover a government-imposed lockdown.
In 2020, the high court found in favour of policyholders after the Financial Conduct Authority brought a test case to court, but six of the eight insurers named in the case: Arch Insurance, Argenta, Hiscox, MS Amlin, QBE and RSA – appealed.
It was not until the supreme court ruled in the policyholders' favour in 2021 that the claims were paid out. The dental practice, in Cornwall, made its claim against QBE, with the support of loss adjusters Salmon Assessors.
Jeff Salmon, the chief executive of Salmon Assessors, said: "It's important to stress that this additional payment only applies to policyholders who made successful business interruption claims."
The dental practice had made its initial claim in April 2020 but did not receive their payout and £250 in compensation until "late 2021", with QBE advising that it would wait for the supreme court to make its judgment before settling the claim.
In the judgment, the ombudsman concluded that QBE should pay a further 8% interest from two months after the dentistry practice made the initial claim.
"The Covid-19 pandemic and surrounding circumstances presented a novel situation for insurers," the ombudsman wrote. "I recognise that there was some uncertainty about whether the wording of certain types of clause would cover claims. This was part of the reason for the FCA test case. But whilst the court judgments provided clarity, this does not mean QBE was unable to have reached a different conclusion to the one it did prior to the judgments."
A QBE spokesperson said: "We have complied with the ruling of the ombudsman for this individual complaint and consider this matter closed."
Read more:
Small firms could be entitled to thousands from insurers after Covid payment ruling