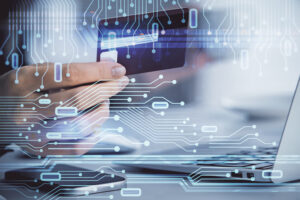 How Philip Belamant, CEO and Co-Founder of Revolutionary Payments Venture Zilch, Has Disrupted the Fintech Space
Serial entrepreneur Philip Belamant is widely recognized for his pioneering work in banking the unbanked and supporting underfinanced populations with innovative mobile payment technologies that have transformed the world of credit.
His revolutionary financial solutions have empowered individuals to take greater control of their financial future, not by damaging existing ecosystems but by encouraging widespread consumer protection.
Since developing innovative technologies that have enabled financial inclusion across Africa, Belamant has moved on to develop and launch Zilch, which has quickly become one of the most impactful fintech to disrupt the payments industry.
Zilch's Unique Payments Product
Belamant designed Zilch to stand out against competing payments products by offering more than the ability to simply spread payments over time – he wanted to incentivize consumers to make purchases. Zilch's direct-to-consumer (DTC) model allows people to either (a) pay in a single transaction at checkout and receive an instant cashback reward for future purchases or (b) divide the payment into four separate transactions, spread out over six weeks, at zero percent interest. Either way, the aim is to create value for customers every time they transact and encourage them to make additional purchases.
Belamant has integrated some unique selling points into Zilch, making it the preeminent DTC payment product today.
1.    No Interest or Hidden Fees
Zilch has adopted a customer-centric model that protects shoppers from the hidden costs and interest fees frequently associated with credit cards and BNPL options. As a result, the London-based payments provider saved customers approximately $50 million in interest and fees in 2021, a year when many people faced financial difficulties due to the COVID-19 pandemic.
2.    Direct-to-Consumer Model
Most BNPL providers partner with merchants that pay them whenever customers select the BNPL option at checkout. This model, otherwise known as BNPL 1.0, positions merchants as customers of the BNPL company. Zilch's BNPL 2.0 model is an alternative approach that sees the company partnering directly with customers and allows them to purchase goods from any store that accepts Mastercard – that's 37 million locations! This DTC approach has set Zilch apart from other companies that rely solely on their integrations with merchants. This approach allows Zilch to offer customers more purchasing options and value, and it also creates more value for merchants by attracting customers who have funds to spend and thus are more likely to complete a purchase at checkout.
3.    Cashback Rewards
As shoppers accumulate cashback rewards through tap-to-pay and Zilch Rewards, they receive discounts on future purchases. Tap-to-pay allows anyone to save a virtual Zilch Mastercard to a digital wallet app, such as Google Pay, Samsung Pay, and Apple Pay. Shoppers can then use their virtual Zilch card to make in-store and online purchases, just as they would with a debit or credit card. Whenever and wherever they use this virtual card, customers can accumulate rewards instantly, like 2 percent cash back, or double that of established main street banks like Chase. Individuals can easily access these rewards in the app and use them for future purchases, online or offline.
These cashback benefits have proven essential for many people facing cuts to their income or needing to tap into their savings due to the increased cost of living. In one month alone, Zilch recently provided more than $5 million in cash back and rewards to its customers.
4.    Affordability Assessments
Zilch has also dedicated itself to helping consumers manage their cash flow responsibly. Belamant's open banking technology performs per-transaction affordability assessments that are proportionally evaluated for each customer. Zilch updates these assessments every time a customer spends with the Zilch virtual card, providing up-to-date accuracy that traditional credit cards cannot and do not otherwise provide.
In April 2022, Zilch announced its upcoming partnership with the global information services company Experian. By merging technologies, Zilch and Experian will be able to measure user affordability through reciprocal reporting of BNPL credit information. Adopting Experian's affordability technology will allow Zilch to gain an even deeper understanding of customers' affordability, thus enhancing the company's role as a responsible lender that prioritizes its users' financial health. This joint venture will build on Belamant's combination of credit reporting agency (CRA) data, open banking data, and proprietary behavioral data – a unique blend that gives Zilch a 360-degree view of each customer's affordability at any time – which will allow Zilch to make active consumer lending decisions better than any other company.
This development comes following Zilch becoming one of the first BNPL providers to secure a consumer credit license from the United Kingdom's Financial Conduct Authority (FCA) in November 2020. This new partnership will allow Zilch to connect its database of comprehensive insights into its 2.5 million customers' affordability to its active decision-making processes.
In addition to its relationship with Experian, Zilch continues to work with several partners to develop transparencyaround customer affordability and help promote more responsible lending decisions. This, in turn, helps Belamant achieve his original aim of creating inclusion for all by helping millions of people build their credit profiles.
Zilch's Record Growth
Although Zilch is a young company, founded in 2018 and launched in late 2020, its value reached $2 billion in November 2021, just 14 months after its initial Series A fundraising of approximately $10 million. This development saw Zilch not only become a double unicorn, but also the fastest-growing European fintech unicorn in history. A "unicorn" is a startup business that is valued at $1 billion or more. Zilch reached 1 million users in just 13 months following its launch, achieving faster growth than some of the biggest names in fintech, such as Wise, Afterpay, and NU. An increasing number of people have realized the benefits of using the Zilch Mastercard, resulting in more than 250,000 users signing up each month. By the start of the second quarter in 2022, the company had doubled its user base to 2 million. Again, the company reached this milestone faster than established fintechs like Robinhood, Revolut, and Klarna.
Not only are more and more shoppers signing up to use Zilch, but they are also using the Zilch card more frequently. Currently, the BNPL provider's core customers are using the Zilch card an average of 10 times per month, or more than 100 times per year, which is more than the average consumer uses Amazon. The tap-to-pay feature has been a major contributor to this growth. Zilch now processes approximately 40 percent of its daily sales through this feature, which suggests that customers are using the Zilch card in the same way they use debit and credit cards for everyday purchases.
The Zilch Mastercard has become the highest-rated, most reviewed product of its kind on the consumer review site Trustpilot, where more than 40,000 shoppers have shared their personal opinions and given an average rating of 4.6 out of 5 stars.
Investor Interest
As Zilch continues to grow exponentially, more investors are showing interest in this unique payments and BNPL provider. In November 2021, venture capital firms like Ventura Capital Group and Gauss Ventures invested $110 million in Zilch, accounting for a large portion of the company's $400 million in funding thus far. Belamant has routed this funding into growth strategies that have seen the company employ more than 250 highly talented individuals, expand into the U.S. market, improve accessibility and value, and offer more rewards.
Zilch's other investors include the likes of Goldman Sachs Asset Management, M&F Fund, and DMG Ventures.
In May 2022, Zilch announced it was entering the U.S. market, stating that it had identified a target audience of 125 million customers.
Consumer Awareness of BNPL in the U.S.
Concerned that many people don't realize they can avoid the devastating impact of hidden fees and interest charges when it comes to making purchases, Zilch teamed up with YouGov in March 2022 to survey thousands of American consumers about their understanding of BNPL. The results of the survey revealed that although more and more consumers are using BNPL services, BNPL 1.0 has left many consumers confused. They don't understand how these services operate, how they compete with traditional credit card companies, and how they provide consumers with distinct advantages.
The following statistics show the common misconceptions many U.S. consumers have about BNPL 1.0.
43 percent of survey respondents with a minimum household income of $35,000 or above believe BNPL providers make money on the interest they collect from consumers.
31 percent don't know how BNPL providers make money.
26 percent believe products sold through BNPL providers have marked-up prices so providers can collect the difference in cost.
25 percent believe BNPL providers don't offer rewards points or cashback like credit cards do.
25 percent don't trust or understand BNPL.
21 percent believe BNPL companies earn money through secret or unadvertised fees that the consumer pays.
20 percent believe their credit card interest rate is lower than BNPL interest rates.
16 percent believe BNPL isn't regulated.
BNPL products have proven more popular with younger generations, and misconceptions surrounding BNPL tend to be more prevalent among older consumers. While 47 percent of respondents over the age of 55 believe BNPL providers can charge extra fees, only 25 percent of consumers aged 18-34 share this concern.
The Dangers of Credit Cards
With U.S. consumers owing nearly $1 trillion in debt to credit card companies, the Consumer Financial Protection Bureau (CFPB) reports that Americans paid $120 billion annually in credit card interest and fees between 2018 and 2020. This equates to $1,000 per year per household. Therefore, it should come as no surprise that credit cards' high interest rates continue to pose serious unspoken concerns for consumers across the board.
According to the YouGov survey, 40 percent of respondents have credit cards with an interest rate of more than 12.99 percent, while 25 percent don't know the interest rate they are being charged on their credit cards. In addition, 56 percent believe interest rates are too high across all credit cards, and 36 percent aren't happy with even the "best" annual fees charged by credit card companies. Furthermore, Experian has found that American credit card users hold an average of four cards.
Meanwhile, of survey respondents who have faced difficulties getting approved for loans, 76 percent blame credit card companies – 25 percent of respondents haven't been able to secure a loan because they defaulted on a credit card for an amount under $2,000. In addition, 30 percent haven't been able to secure loans because they paid their credit card bill late either once or twice, and 19 percent haven't been able to secure a loan because the vendor or merchant incorrectly charged or reported a transaction.
Half of respondents believe that consumers need alternative options in lieu of costly credit cards, which is where Zilch comes in. Belamant stresses that if more consumers realize they can avoid high interest rates and hidden fees by using a provider like Zilch, they can save a huge amount of money at a critical time for many.
Zilch: A Safer Way to Shop
Zilch has proven to be a game-changer in the fintech space, and word is spreading about how the company can help consumers achieve financial health. Shoppers, especially millennials and members of Generation Z (approximately 50 percent of Zilch's customer base), enjoy the value and accessibility that Zilch has to offer as the company works to meet shifting consumer demand in the BNPL industry. While Zilch continues to lead the way for change in the fintech arena, the company is working closely with regulators and has operated with a consumer credit license from the Financial Conduct Authority (FCA) since launching.
About Philip Belamant
Philip Belamant has disrupted the fintech space by developing technological solutions that leverage existing infrastructures. His first company, PBel, created a branchless banking opportunity for millions of individuals who didn't have access to bank accounts in South Africa. PBel's virtual airtime distribution model saw the company lend airtime directly to customers and collect repayments from mobile network operators, making it possible for consumers to purchase airtime and pay for their bills and other items from their phones. More recently, Belamant's newest venture, Zilch, has achieved similar disruption in the United Kingdom and financially empowered more than 2,500,000 consumers. In late 2021, Belamant was named British Entrepreneur of the Year, while his company Zilch picked up Scale-Up Company of the Year.
Read more:
How Philip Belamant, CEO and Co-Founder of Revolutionary Payments Venture Zilch, Has Disrupted the Fintech Space