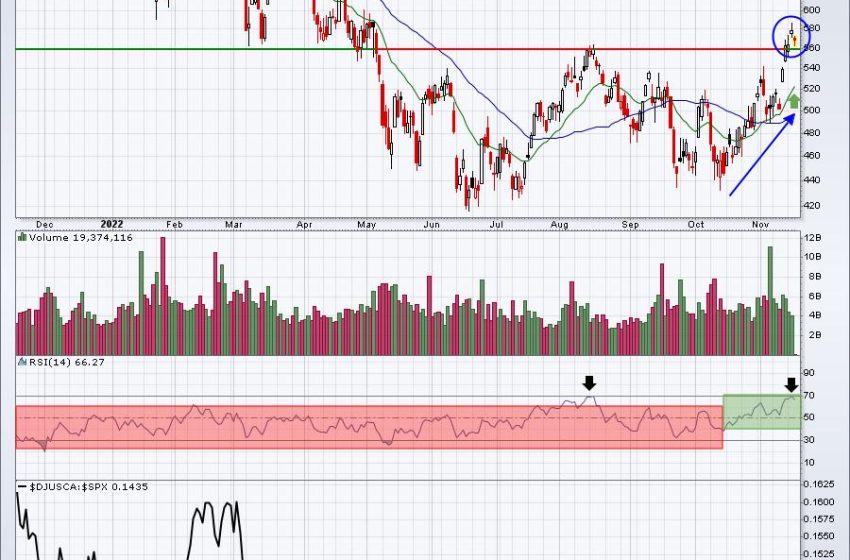 Building A Portfolio To CRUSH The S&P 500!
At EarningsBeats.com, we're one day away from the most exciting day of our quarter. I call it our Portfolio "Draft". I'll be announcing the 10 equal-weighted stocks that are included in each of our three portfolios – Model, Aggressive, and Income. We may pull off a clean sweep in the current quarter (that ends at Friday's close), with each of our portfolios outperforming the benchmark S&P 500 over the last 3 months. If so, it would be the 10th time in 16 quarters that our Model Portfolio has outperformed the benchmark. Considering that most portfolio managers can't accomplish that feat over a year's time, I'm proud of our long-term performance. As of Tuesday's close, our Model Portfolio is up 116.47% since its inception on November 19, 2018. Over that same period, the S&P 500 is up 48.35%. We're doing something right.
So how do we do it? What's our "secret sauce?"
Well, it's really no secret. We combine strong fundamentals and relative strength. I talk about it and write about it all the time. We want leading stocks in leading industry groups. As we approach our portfolio draft tomorrow, I'm doing my homework right now. We have our Strong Earnings ChartList (SECL), which features companies that (1) have beaten Wall Street consensus estimates as to both revenues and earnings in their most recent quarter, (2) trade an adequate number of shares daily, so that we can ensure liquidity, and (3) look technically-sound on their charts. And the beauty is that, unlike the NFL draft, where you can only select players left on the draft board, we get THE TOP 10 PICKS IN THE DRAFT!
Imagine for a minute if NFL teams could control the Top 10 draft selections. Do you think that would help them build a better-than-average team? If we can choose any 10 stocks that we want out of the universe of stocks, shouldn't we have a HUGE advantage over the widely-diversified 500 multinational companies on the S&P 500?
I think so.
So right now I'm doing the homework necessary to make the best draft selections possible. Before I look at individual stocks, I want to have an idea of the top-performing industry groups and I also want to at least consider seasonality over the next 3 months. Which leading groups also have a tendency to perform well historically as we move into a new calendar year?
Obviously, energy groups have been solid, but I'll give you a dark horse that I find rather intriguing right now.
Gambling ($DJUSCA)
Let's look at the daily and weekly charts to highlight the bullish technical developments:
Daily:
I see a character change on this chart. We were clearly downtrending through June/July. However, relative strength has been building momentum since July, we've cleared overhead price resistance, and the RSI has reached 70 for a SECOND time since relative strength bottomed. I see further strength ahead, with, of course, pullbacks along the way.
Weekly:
The long-term track record doesn't look so appealing, especially when we look at the 10-year relative strength line in the bottom panel. However, there are significant developments here that have led to rallies in the past. Each of the last three times that the weekly RSI has moved below 30 with a subsequent rally above 50, we've seen that rally extend until RSI reaches 70 (blue circles). I also like the push back above the 50-week SMA after many months of trending beneath it. 2021/2022 look very similar to 2014/2015 in that regard. Finally, that double bottom breakout above the 560-570 price resistance level measures another 130-140 points higher.
Clearly, we've seen technical improvement and this improvement is showing up just as we hit a seasonally-strong period for the DJUSCA. Check this out:
Since the S&P 500 cleared its 2000 and 2007 highs in April 2013, we've been in a secular bull market advance. Throughout this advance, gambling stocks have shined on a relative basis from November through February. November, January, and February are EASILY the three best months for the DJUSCA on a relative basis (the numbers at the bottom of those gray bars represent the average RELATIVE outperformance by the DJUSCA for each calendar month). That bodes well for the group, given the technical improvement shown above. I certainly wouldn't put all my eggs in the gambling basket, but putting one of the industry's leading stocks in a portfolio might not be such a bad idea. Will one of the gambling stocks be a draft pick of ours tomorrow?
I don't know just yet, but I'll figure it out by 5:30pm ET on Thursday. Bottom line, my goal is draft 10 all-stars and hopefully bring home a championship in 90 days.
This is a members-only event at EarningsBeats.com, but we have a 30-day FREE trial if you'd like to join us for tomorrow's event. Also, now is a GREAT time to try our service, because we just launched our best deal of the year, our Fall Special. Click on the link if you'd like to check it out!
Happy trading!
Tom