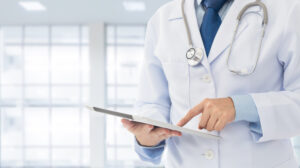 Should a Physician Become an Employee or an Independent Contractor? Top Five Factors
As a physician, it is not always easy to determine whether working as an employee or an independent contractor is more advantageous.
When making this decision, there are a variety of components to keep in mind, such as the structure provided to employees vs. independent contractor physician agreements.
All physicians will not arrive at the same decision. However, the following five factors are relevant when comparing work as an employee versus work as an independent contractor.
Different Expectations in the Workplace
According to the National Library of Medicine, physicians who work as independent contractors are generally hired for limited time periods, often to fill in for another physician who is currently absent.
An independent contractor physician will likewise have greater flexibility in choosing their own hours and setting their own routines.
By contrast, a physician working as an employee will receive specific training, procedures to follow, and more structure in the workplace. Their work with a medical practice may also last for a longer time period than a physician working as an independent contractor.
Benefits Associated With Traditional Employment
What an employee may lack in autonomy, they'll often make up for in employer-provided benefits.
Medical practice Apollo MD notes that when physicians operate as employees, they often receive worthwhile benefits, such as the following:
Life insurance
Retirement plan options
Dental, health, and vision insurance
On the other hand, a physician who works as an independent contractor will have to acquire these services on their own.
Some physicians, therefore, determine that having access to employer-provided benefits outweighs certain flexibilities associated with independent contractor work.
Compensation
Believe it or not, there are significant differences in compensation for physicians operating as independent contractors versus those working as employees.
Data from Medscape reveals independent contractor physicians tend to earn more money than their traditionally employed counterparts.
The 2020 Medscape Physician Compensation Report shows independent contractors can bring in north of $336,000 annually. Meanwhile, employees often earn just over $297,000.
Interestingly enough, the same data also shows many employee physicians feel their salaries are fairer than those of independent contractors.
This could be partially driven by independent contractors having to factor in extra time and overhead costs associated with running their own businesses.
Market Demand
While the services of physicians will likely always be a necessity, practices' interest in categorizing these workers as employees vs. independent contractors may vary.
Legal information resource HG claims many practices in the medical field prefer taking on independent contractors, rather than employees.
From the practices' point of view, they are able to dodge extra overhead costs, such as paying for the aforementioned benefits associated with traditional employment.
Not all medical practices are the same. Though the demand for employees vs. independent contractors in certain communities may impact the best route for certain physicians.
Personal Preference
Like those in other fields, some physicians may determine the model of work as an independent contractor is more preferable to them than traditional employment under a practice.
Certain physicians may conversely decide the benefits and structure that comes with working as an employee is more in keeping with their personal needs.
Either way, reviewing the pros and cons of each working style helps make sure physicians know what they're getting into. A physician operating as an employee will undoubtedly embark on a different career journey than an independent contractor physician.
Conclusion
Whatever you may decide, the five factors listed above are worth carefully thinking about. In this case, one size doesn't fit all. Though, having access to the most relevant information always helps with making an informed decision.
Author Bio:
Heather Blacksmith has a Bachelor's Degree in Finance and works at a finance firm based in Seattle, Washington. She specializes in small business finance, credit, law, and insurance. When she is not working, she spends her time in her favorite coffee shop writing on various finance-related topics. Other than that, she enjoys adult coloring books, recycling, and running.
Read more:
Should a Physician Become an Employee or an Independent Contractor? Top Five Factors