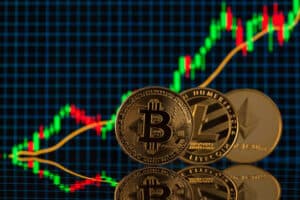 Developing DApps: The Best 6 Blockchains
Decentralized applications (dApps) are growing in number thanks to the mainstream breakthrough of blockchain technology, which happened on the back of the 2021 NFT boom.
DApps are powered by smart contracts and are the future of the internet, which is often referred to as Web 3.0. dApps are managed by a community of nodes (computers), which are responsible for security, governance, and validation. Information on dApps is stored on decentralised ledgers, which are viewable to all members. Here is a run-through of the six best blockchains for dApp development.
Ethereum
There's no surprise that Ethereum comes top of the list because it's the most established and was the blockchain responsible for introducing smart contracts. Ethereum uses a language called Solidarity, which pairs with the Ethereum Virtual Machine (EVM) and allows developers to create well-scaled and fast-running dApps.
There are currently 1000+ dApps on the Ethereum network, which has led to its price rocketing and spaces filling up. Therefore, developers have begun turning to alternative blockchains with cheaper access. Fortunately, thanks to the introduction of Ethereum 2.0, there's more space and prices are slightly lower – you can visit okx.com for Ethereum stock prices in real-time.
Tron
If you're looking to create an entertainment drivendApp, Tron is the best blockchain for you. With support for JavaScript, C++, Python, Scala, and many more programming languages, it's perfect for developers of all backgrounds. To secure the network, Tron utilises a delegated PoS, which is a powerful protocol.
EOS
EOS is often considered the worthiest competitor of Ethereum because it features additional mechanics that are unavailable on Ethereum. To compile smart contracts EOS uses WebAssembly, which grants support for a multitude of programming languages including Rust, Python, Solidarity, Java, and much more, which is great news for developers because they don't need to learn new languages.
Solana
Solana is a high-performance blockchain that uses a unique validation protocol blending proof-of-stake (PoS) and proof-of-history (PoH), which allows it to process 50,000 transactions per second (TPS). Unlike Ethereum, Solana supports C++ and Rust, which means there's much less learning involved for developers. Examples of dApps currently operating over Solana include NFT marketplace Magic Eden and decentralised exchange Raydium.
Polygon
Polygon is dedicated to interoperability, and it's built over the Ethereum network, meaning it's highly secure and extremely scalable. Essentially, Polygon is a much more versatile blockchain than Ethereum, but it comes with the same benefits, and access to the chain is much lower. Currently, there are over 300 dApps built using Polygon, a number that's expected to grow exponentially over the coming years.
BNB Smart Chain
BNB Smart Chain was established in 2019 and provides an excellent alternative to Ethereum, and it also works alongside the EVM, meaning dApps built on BNB can easily convert between the two chains.
DApps are the future of the internet, meaning more smart contractsupporting blockchains will emerge as we move forward. However, as it stands, the blockchains outlined above are the best platforms for developing decentralised solutions.
Read more:
Developing DApps: The Best 6 Blockchains