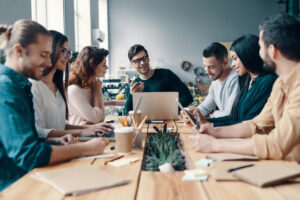 Federation of Small Businesses supports plan to help SMEs with £20bn late payments crisis
Proposed Labour plans to help small businesses get their unpaid invoices paid on time is "exactly what the UK's 5.5m SMEs need", according to the Federation of Small Businesses (FSB).
As it stands, more than £20bn in unpaid invoices are outstanding at any one time, costing small businesses £684m. Labour noted that late payments also act as a hindrance to growth and productivity for the UK's small businesses, with money that could be spent on new technology and training for staff wasted trying to chase these unpaid amounts.
However, under Labour's suggested proposals, big businesses would be required to provide details on their company's payment practices in their annual report. This would require audit committees to issue a report on late payments.
Sridhar Iyengar, MD for Zoho Europe, said: "Late payments is one of the top challenges that SMEs face today. In fact, a Barclays' survey revealed that three in five (58%) SMEs have their money tied up in unpaid invoices. For SMEs, this can easily spiral into serious cash flow problems that lead to taking on more debt, or worse shutting down.
"Zoho has recognised the scale of this issue, and has been enabling businesses to set up online payments, and automatically send customised payment reminders to their customers based on their preferred schedule through its free SME billing software, Zoho Invoice. Using Zoho Invoice, businesses can provide flexible payment options for customers, while drastically reducing the time and effort spent chasing customer payments through manual methods. This has allowed many SMEs to get paid on time, and improve their cash flow. These capabilities are also available in Zoho Books (online accounting software), and Zoho Subscriptions (online recurring billing and subscription management software).
"Additionally, subscription-based businesses using Zoho Subscriptions can retrieve payments with an automated dunning mechanism which informs the customers when a payment fails, and they system retries charging the card based on a configurable schedule. This has allowed businesses to retrieve payments, and retain customers which would have been otherwise lost to involuntary churn.
Sridhar continued: "Zoho's finance products; Zoho Books, Zoho Invoice and Zoho Subscriptions have been helping businesses select from a preconfigured set of payment terms, set invoice polices, and implement late fee for delayed invoice payments. This has enabled businesses to come up with structured guidelines around their invoicing and payment policies which in turn has streamlined their accounts receivable process.
"The first step to having a better invoicing and payment policy is realising that accounts receivable is your biggest asset on the balance sheet. You need a proper system in place that provides actionable insights. This is exactly what Zoho Invoice, Zoho Books and Zoho Subscriptions are built to provide."
Tina McKenzie, policy and advocacy chair of the FSB, said: "Many small businesses are being held back by a culture that says it's acceptable to pay them late. The laws are currently slack and supplier interest must be represented at the top of the chain, or this could have a chilling impact on the economy."
Read more:
Federation of Small Businesses supports plan to help SMEs with £20bn late payments crisis