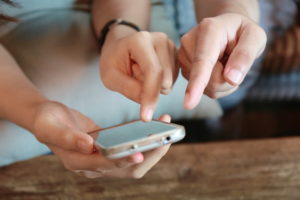 ToDate, a dating app set to eliminate catfishing and boost dating safety, has launched in the UK
ToDate, a 'same day' dating app which prioritises secure online dating, has launched in the UK.
All users that sign up for ToDate have to be fully ID verified and approved via AWS photo recognition software, which eliminates catfishing and boosts online safety. ToDate has partnered with Credas to undertake the identity verification, and each user must take a live selfie which is cross checked across all other submitted photos to resolve catfishing.
Nick Purewal, CEO and Co-founder, said: "Safety and security is a real concern on the online dating scene, which is why ID verification was such a priority for us. We have created an environment which not only streamlines the dating process, but also one where users will hopefully feel more safe and comfortable than ever before through an online date service."
The app enables single adults to set up a date with likeminded individuals for the very same day, reducing time wasted swiping for hours on end, saying goodbye to endless conversations, and eliminating the safety and catfishing concerns associated with other dating apps on the market.
ToDate allows users to select an activity they are interested in doing, from going for drinks, to a walk in the park. They then set the time they are available and are matched with people who have selected interest in similar dating activities. The more dates that users have in common with each other, the higher they appear on each other's list of potential dates.
The app was founded by Nick Purewal, CEO and Mani Kular, CPO, and has launched following a successful seed funding round. It launched this week and is available on the iOS app store, and Google Play Store.
Mani Kular, CPO and Co-founder, commented on why they created the app: "Having experienced the online dating scene myself, we wanted to create a dating solution for single people who don't want to deal with the drawn out, and very often pointless, process of messaging someone for weeks on end only for it to not work out or end prematurely.
"ToDate resolves this by connecting likeminded people and enabling them to set up a date the very same day."
Read more:
ToDate, a dating app set to eliminate catfishing and boost dating safety, has launched in the UK