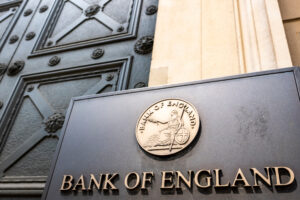 UK inflation falls to 10.7% in November
Inflation has fallen slightly to 10.7 per cent in November but remains close to a 40-year high as the cost of living crisis weighs on households and businesses.
The rate of price rises, as measured by the consumer prices index (CPI), fell from a 41-year high of 11.1 per cent in the previous month, when it is thought to have peaked. Economists had forecast a fall to 10.9 per cent.
Rising living costs have been fuelled by a surge in the price of essentials, such as energy and food. Energy prices, which jumped once economies reopened after pandemic restrictions lifted, have remained high after supplies of oil and gas to Europe dried up following western sanctions on Russia for its invasion of Ukraine.
The fall is down to a slowdown in price growth for petrol and diesel, the Office for National Statistics said. Vehicle fuel prices were 17.2 per cent higher last month than in November 2021, down from 22.2 per cent higher year-on-year in October. However, this is mainly because of "base effects" or comparing from a higher starting point – the prices have not changed between October and November this year.
Inflation was already more than double the Bank of England's 2 per cent target in November last year. Looking over a two-year period, the level of price rises is even more significant.
Grant Fitzner, chief economist at the Office for National Statistics, said: "Prices are still rising, but by less than this time last year, with the most notable example of this being motor fuels.
"Tobacco and clothing prices also rose, but again by less than we saw this time last year. This was partially offset by prices in restaurants, cafes and pubs, which went up this year compared to falling a year ago."
The Bank, which has implemented eight back-to-back interest rate rises to curb spiralling prices, expects inflation to fall back to its target by 2024. Rate-setters are expected to increase interest rates yet again from their present level of 3 per cent when they next meet tomorrow.
Paul Dales, chief UK economist at Capital Economics, said the fall in inflation meant another 0.75 percentage points rise had become less likely. He said a drop in core inflation from 6.5 per cent to 6.3 per cent was likely to ease the Bank's fear that inflation is "persistent".
The economy grew by 0.5 per cent in October but economists believe the rise is unlikely to stop Britain sinking into recession by the end of the year.
The modest return to month-on-month growth in gross domestic product, the main measure of economic output, came after contractions of 0.1 per cent in August and 0.6 per cent in September, when an extra bank holiday for the Queen's funeral suppressed growth.
Jeremy Hunt, the chancellor, said: "Getting inflation down so people's wages go further is my top priority, which is why we are holding down energy bills this winter through our energy price guarantee scheme and implementing a plan to help halve inflation next year.
"I know it is tough for many right now but it is vital that we take the tough decisions needed to tackle inflation — the number one enemy that makes everyone poorer. If we make the wrong choices now, high prices will persist and prolong the pain for millions."
Jack Leslie, senior economist at the Resolution Foundation, said the fall in the inflation rate would be of more comfort to policymakers than to households.
He said: "Inflation fell at its fastest rate in 16 months in November, driven by falling fuel price inflation and a welcome slowing in food price inflation. Britain may now be past its inflation peak, which is good news for policy makers at both the Bank and Treasury as they grapple with rising interest rates and public debt.
"But with price rises still massively outstripping pay rises – and Britain's poorest families facing an inflation rate of over 12 per cent – families are still getting poorer month-on-month, and the cost-of-living crisis will continue to deepen in 2023."
Despite the fall Yael Selfin, chief economist at KPMG, urged caution: "While we expect inflation to continue on its downwards trajectory and return to the Bank of England's target of 2 per cent in the first half of 2024, there is a risk it may prove more persistent as higher costs are passed on more widely."
Read more:
UK inflation falls to 10.7% in November