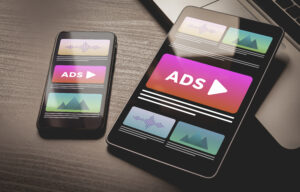 Best 7 Ad Networks For Websites
Have you ever heard about Ad Networks before?
These are the companies who help you in advertising your products and services. When joining their program, you can grow your brand by reaching the most proper and suitable clients.
For commercial users or people with a business, an ad network can be a helpful way to make your brand known through virtual media. Ad networks will connect your ads to certain websites that are most suitable for your business. If you have an electronic company, an ad network will link your ads to websites that also talk about electronics.
And then, what about websites?
If you own a website, you can partner with them to host certain ads. You will also receive a high profit if your website is eligible and highly profitable (indicated by high organic traffic).
Ad networks can also lower the negotiation price for business owners since they usually have relationships with publishers and advertisers. So with minimal effort, you still have a high chance to grow.
What Are Advertising Networks?
As mentioned, advertising networks connect business owners with apps or websites willing to host their ads. You can see them as a bridge connecting both parties to achieve higher profits.
Nowadays, you can find lots of ad networks you may consider as options. And you, as either a business or website owner, may form a partnership with them to grow your brand and gain additional profits.
How Do They Work?
Ad networks act as a connecting agent between businesses and publishers. After the business owners have agreed to the ad networks' program, they will have to create an account and enter the specifics of their ads, including the market, budget, and preferences. This can be adjusted during the initial part or during the campaign.
Now, after all the information has been inputted,d it's the ad network's job to connect those ads to suitable publishers. Since the business owner has already set their budget, the ad network will find the best publisher that's likely to receive the budget.
The following process afterwards is monitoring, which is also done by the ad network. They will give the clients a report about the CTR (click-through rate), impressions, and also the chance of conversions.
Usually, the network will charge clients based on cost per impression or click mechanism. The ad network will likely charge higher prices if the level is high.
But don't worry, the price is still negotiable, and the campaign is ever adjustable. Although everything seems fine when partnering with a particular ad network, you must know one condition. Ad networks don't have direct control over where to place the ads. So, there's a chance the ads would likely show on apps or websites with less relevancy.
How Do They Make Money?
Acting as a middleman, how do the ad networks make money?
As mentioned above, they will charge companies based on a basis. The companies or clients must pay that amount for the ads to continue rolling. Each time someone clicks or sees the advertisement, companies will be charged. The total payment will then be summarized and totalized at the end of the period.
Another profit they may gain is the share profit. The network will receive a small percentage if someone buys something from the ads. Although working with ad networks may increase your total revenue, please note that there's always a price to pay (which can be expensive at times).
So, companies are advised to expect a good return on investment before doing the partnership.
Why Are Ad Networks Important?
For most businesses, ad networks are certainly helpful as a marketing agent. They will make the most optimum ads and connect them to the proper publishers. That way, your ads will have a high chance of getting recognized by suitable markets. And remember, when you hit the sweet spot, you can always gain profits from there.
For publishers, ad networks may also give them profits by using their publishing services. If an ad appears on their websites, they will also get paid each time a person clicks. The basis is also the same: the click-through rate on most networks.
So, ad networks can be beneficial for both parties.
How Much Do They Cost?
If you're an advertiser who wants to put on your ads on the public, the cost of doing a partnership with an ad network usually depends on two bases, CPM or CPC. Cost per impression means that each time everyone sees the ad, the advertiser must pay the ad network.
On CPC, or cost-per-click basis, the payment will be made each time a person clicks the ads. It's a different mechanism, but they're similar in general.
Ad Networks vs Ad Exchanges
Aside from the ad networks, there's also something called ad exchanges. So what are these? And what's the difference between ad exchanges and networks?
As briefly explained above, an ad network is a middle agent that connects advertisers and publishers. They can give profits for both parties through ads display. You can see an ad network as an agent who can connect supply and demand effectively. Ad networks are helpful for those who don't have much time to contact each publisher manually.
Ad Network VS Ad Server?
Aside from the ad networks, there's also the ad server. While an ad network is a middle agent, an ad server is often used to send ads to specific websites and monitor their performance simultaneously.
Usually, ad networks work with ad servers to achieve the best advertising campaigns for each company. They can also track the performance and see which strategy that's most suitable for a particular company.
However, sometimes ad servers can be used without help from the ad network. But, the steps might be too complicated for beginner website owners who want to market their platforms.
The Best 7 Ad Networks For Websites
If you type "Ad Network" on Google search, you'll have tons of options and a long list of recommendations. Seeing it all might be a bit confusing, especially for people who are doing this for the first time.
So, to help you out, we've prepared the seven best ad networks for websites that guarantee huge profits. See them below:
1 – CodeFuel
The first one on the list is CodeFuel. Have you ever heard of it before? CodeFuel has been known to be the best ad network since its release in 2014. Many publishers use this platform to boost their income through hosting services. With the guaranteed increased audience and a broader reach, anyone would be interested in joining the program.
CodeFuel allows publishers to optimize their website and ads further to increase the conversion level to the top. What's best about the platform is that it has various monetization methods achievable through the website itself, browser extension, and more. Users are allowed to do trial and error to find which methods work best for them. In addition, on the blog, they have described methods of increasing earnings on Google Adsense. Visit CodeFuel to Learn How to Start Making Money with Google AdSense.
The platform accommodated projects with a budget of around $10,000 and more.
Best Features:
CodeFuel has some key features, such as
App and website monetization can be useful to monetize your website and app in the same way. Search engine optimization allows publishers to gain much more significant profits than usual. CodeFuel also works best on text ads, news feeds, and shopping ads, which guarantees a broader reach.
Fantastic flexibility because codeFuel gives freedom in adjusting ads on multiple platforms, allowing publishers to get even bigger profits and broader audiences. The landing pages also get optimized.
Pros:
Before considering CodeFuel as your top ad network, there are some excellent points you should know:
Everything is simplified for better control. You can access things from their dashboard.
CodeFuel offers various monetization ways that may be suitable for different publishers. So, you are free to choose which method suits you the best.
With the analytical tool, you can keep track of your ads by seeing how they perform in real-time.
The platform is already integrated with over a thousand publishers, making it the best platform to optimize websites to get Google Adsense programs.
Highly optimizable ad options
Cons:
One thing about CodeFuel that you need to know is the requirement. You need at least a medium-sized audience to grow your step further to get the best result. For small publishers, it's advised to do the optimization first to grow the audience.
What They Said About It
A review mentioned that CodeFuel is really responsive in dealing with problems. If you have any difficulties, their team will make a direct approach to solve them together with you. Plus, CodeFuel makes it easier for publishers who wish to monetize their extensions in various search engines. That way, publishers can increase their revenue in the long run.
Click to Check Out CodeFuel URL
2 – Google Adsense
The second one on the list is Google Adsense. As one of the most extensive networks in the world, it's not surprising that many people want to join the program. Google Adsense allows users to monetize their websites and channels.
As an advertising network, working through the way to get the partnership is tricky. For YouTube channels, Google Adsense already set some requirements to be fulfilled. Regarding websites, publishers have to ensure they already have a small-med audience that all comes organically.
Best Features:
As a product of Google, Adsense already has good relationships with lots of advertisers and agencies
Better ads customization
Integration with the other Google products, including Analytics
The control has been simplified over the years
Pros:
Able to give more significant profits to traffic coming from big countries around the world
There's good flexibility in adjusting and controlling the ads
The transparent process from beginning to end.
Cons:
It might be hard to be accepted for the partnership, especially for small publishers who just made their websites
Sometimes, Google changes its policy (especially about taxes), which frustrates publishers.
What They Said About It
Many people have said that joining Adsense is hard, and there's a truth in there. Nowadays, you can find thousands or even millions of websites, but not all are great. Adsense makes it challenging to make sure that only eligible websites are chosen. So, better optimize your website better, then do the step to join the Adsense program.
Click to Check Out Google Adsense URL
3 – AdRoll
If you're specializing in an eCommerce website, Adroll is really a good option. The platform works best for marketing-related platforms since it has so many benefits and advantages publishers can get their hands on.
When it comes to connection, AdRoll has already established excellent relationships with big advertisers who wish to pay a reasonable price for quality marketing websites. They're hungry for targeted and marketed audiences. And if your website can offer the exact thing, profits will come to you in no time.
Best Features:
Has a wide connection with various advertisers related to businesses and eCommerce
AdRoll provides an automation system that can connect publishers to suitable shoppers with up to 70% compatibility
Can generate lots of ad placement in a day
Pros:
It's not hard to join AdRoll's marketing program
Their targeting capabilities are great to work with
Publishers may have a great chance to be connected to the proper market
Cons:
The interface might be a little confusing to understand
Sometimes, the dashboard feels unresponsive.
What They Said About It
A review said that AdRoll is a highly customizable and optimal platform for eCommerce websites. It can help generate a better audience and reach better profits. However, some reviews also mentioned that sometimes the interface feels slow and unresponsive.
Click to Check Out Adroll URL
4 – Adsterra
The next option you can consider is Adsterra. What people love about Adsterra is how easy it is to join their program. There's no traffic requirement nor a specific ad format that needs to be made. And this is why Adsterra is an excellent option for these small publishers who currently don't have thousands of visitors each month.
Aside from the easy requirement, Adsterra also has other beneficial features, such as:
Best Features:
No minimum traffic requirement, which means anyone can join the program
Adsterra offers a 100% fill rate, bigger than the rest of its competitors.
The payout fee is so small
Excellent customer support for the whole day
Multiple cost models are free to use
Integration for performance tracking
Publishers can pick between managed or self-service systems.
Pros:
The requirements are not as complicated as the other platforms
Has various ways of payment methods
Adsterra has better transparency, especially in the registration and monitoring processes
It has a reasonable CPM rate
Cons:
Publishers still need good traffic to start gaining a good amount of profit
Sometimes, there are technical glitches here and there
The payment requirement is high, which makes it harder for new publishers to cash out their profit
What They Said About It
According to some reviews, Adsterra is still considered the best alternative for small publishers who start their way to gain profits through advertising. However, although the site offers good CPM and functionalities, some people said some errors and glitches might happen randomly on the platform.
Click to Check Out Adsterra URL
5 – Dianomi
The next one is Diaonomi. Did you know what Dianomi is?
Dianomi is an ad network that specializes in fintech and finance niches. Like the other ad networks on the list, Dianomi also has a wide range of support for various media advertisers.
If you have a website mainly about finance, Dianomi might be a great start to monetize it. Here are some of its best features:
Best Features:
Has direct-sold performance campaigns which work best to increase revenue
Marketing tools to optimize the publishers' websites further
Great connection with premium advertisers
Pros:
Offers a great optimization for ad-focused network
Able to guarantee website safety through its security features
A good option for finance websites
Cons:
The dashboard isn't quite as attractive as the others
The system might be a bit confusing for first-timers
What They Said About It
One review mentions that Dianomi is great, especially for finance-niche websites. Thanks to the great connection with premium advertisers, publishers also can gain big profits if their websites are eligible. However, the dashboard is something that most don't like. It's a bit complicated and intrusive, and sometimes it's confusing.
Click to Check Out Dianomi URL
6 – GroundTruth
GroundTruth is one of the best options for ads that are location-based. Surely for some publishers, GroundTrught might be a great platform to work with to optimize their revenue and grow their audience network.
Best Features:
Offers specialized ad campaigns
Great for websites with an audience living in a particular city or region.
Pros:
For some publishers, location-based ad optimization might be preferable to native
It opens the opportunity to connect publishers with bigger brands in particular locations.
The interface is easy to use and understand, and anyone wouldn't find serious problems.
Cons:
Lacks customer support
The platform is glitchy occasionally.
What They Said About It
General reviews of GroundTruth are around 4.0 out of 5. Most of the reviews said that the platform is excellent, especially for serving ads that are tied to locations or, simply stated, location-based. However, some reports said the dashboard seemed glitchy at times, and when it happens, it can be really annoying.
Click to Check Out GroundTruth URL
7 – Epom Ad Server
Lastly, we have Epom Ad Server in the number 7. Epom isn't an ad network that specializes in one type of business. The network will connect cross-channel enterprises and combine buying and selling tools.
Epom can be said to be a strong contender on the list of best ad networks to use today, thanks to its benefits. Some of them are
Best Features:
Offers real-time website performance analytics
Their optimization may lead to higher CPM rates for all publishers
Pros:
Great analytics tools
Users are free to use all the available features
The free trial is quite a generous offer
Cons:
Lacks integration with the other analytic tools
The interface isn't intuitive
What They Said About It
Epom Ad Server is one of the market's best-rated ad networks. Reviews on Trustpilot even give it 10/10. This is probably because of its excellent analytical tool that isn't hard to use, accommodating in ad adjustment and website optimization. Most importantly, it works on all kinds of publishers.
Click to Check Out Epom Ad Server URL
Conclusion
That's all we can tell you about the seven best website ad networks. As you can see, generating income from websites isn't hard. However, it takes a lot of time and effort to finally make the website worth the price. As for the recommendation, we highly choose CodeFuel as it has great flexibility and offers the opportunity to monetize websites and extensions, which is nice.
However, feel free to pick whichever network you think is the best. Good luck, and have a good day!
Read more:
Best 7 Ad Networks For Websites